Noddy Holder's manager responds to rumours of a Slade reunion
10 January 2022, 09:35 | Updated: 11 October 2023, 13:24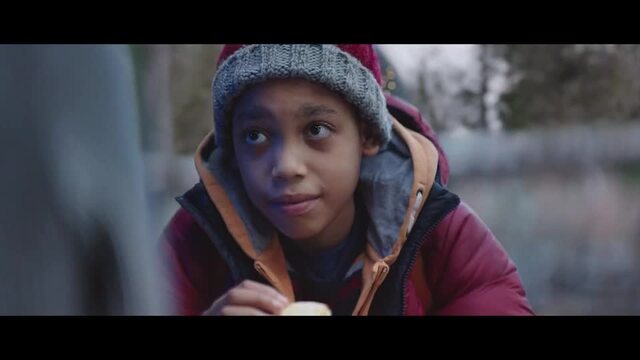 John Lewis launch 2021 'Unexpected Guest' Christmas advert
Noddy Holder was said to have floated the idea of a reformed Slade playing the Glastonbury Festival.
Noddy Holder and Jim Lea both quit Slade in 1992, but the band has continued on in various guises since then.
And it was recently reported that Noddy said that the original lineup should get back together and play the Legends Slot at Glastonbury – but his manager Colin Newman has claimed that the interview never actually took place.
Various megastars have played the Sunday afternoon set at the annual festival over the years, including the likes of Leonard Cohen, Dolly Parton, Neil Diamond, Kenny Rogers and Lionel Richie.
Noddy was said to have told The Sun that he would like to reunite with Lea, Don Powell and Dave Hill to join their ranks.
"It would be amazing if we could work out our differences," he was quoted as saying.
"I think we'd probably all have to go in on a coach each. Or we'd all have to have a changing room or caravan each."
He then apparently joked: "And maybe we'd have to have glass barriers between us on stage so that there would be no fisticuffs on stage.
"I think it's a long time before [Don Powell and Dave Hill] get talking again. But that happens in rock 'n' roll bands. If it's not one crisis, it's another."
But when Noddy's manager Colin Newman was contacted by the Slade Are For Life - Not Just For Christmas Facebook page, he poured water on the whole thing with a simple one-line statement,
"There was NO NODDY INTERVIEW with The Sun."
So there you go.
Slade - Cum On Feel The Noize • TopPop
Reuniting the original band lineup would be more difficult than ever, after Dave Hill sacked Don Powell last year via email.
Noddy Holder and Jim Lea joined Don Powell and Dave Hill in The N'Betweens in the late 1960s, with the band changing their name first to Ambrose Slade, then The Slade, before settling on Slade.
After Holder and Lea – who wrote all six of the band's six No. 1 singles together – left the group in 1992, Powell and Hill continued as Slade II, reverting to just Slade a decade later.
Back in 2020, Holder hinted at a return to music and revealed that he had a "stockpile" of material written over the years.