It's Chriiiiistmassss! Slade announce Together at Christmas 2022 UK tour
31 October 2022, 15:55 | Updated: 19 September 2023, 14:28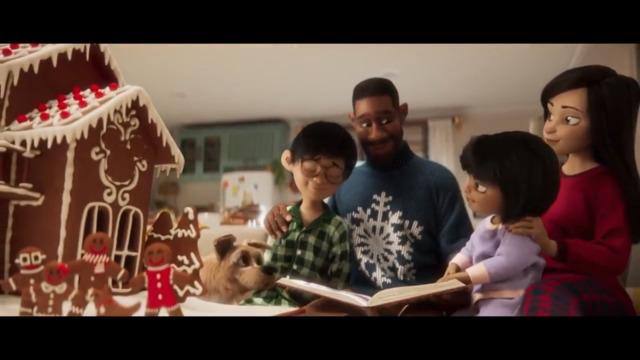 Disney release heart-warming 'The Stepdad' Christmas advert
There's no Noddy Holder, but Slade are back on the road for a set of Christmas concerts.
It wouldn't be Christmas without a good few spins of Slade's 'Merry Xmas Everybody', and the band themselves are celebrating the season with a clutch of UK shows this December.
Okay, there's no Noddy Holder or Jim Lea, who both quit the band in 1992, while drummer Don Powell was shunted from the lineup in 2020.
But founding member Dave Hill is still (Christmas) present and correct, and performs as Slade with bass player John Berry and keyboard player Russell Keefe – with all three pitching in on vocals – and newbie Alex Bines on drums.
"Slade today is still one of the most exciting bands on the road, and their stage performance is a dynamic, powerful and exhilarating roller-coaster ride of pure unadulterated rock'n'roll," according to the official website for the current Slade lineup.
Tickets for the Together at Christmas shows are available now via Ticketweb and other outlets.
The full Slade Together at Christmas 2022 tour dates are as follows:
Thursday, December 15 – London, Islington Assembly Hall
Saturday, December 17 – Cardiff, Tramshed
Sunday, December 18 – Norwich, Waterfront
Tuesday, December 20 – Southampton, Engine Rooms
Thursday, December 22 – Leeds, Warehouse
Despite Don Powell's controversial departure from the band and Noddy Holder and Jim Lea's continued absence, there have been recent murmurs of a reunion of the full original Slade lineup.
The group's manager shut down reports that they might play next year's Glastonbury festival, but Noddy's wife Suzie later posted a picture of Holder and Hill having lunch together earlier this year.
Despite being away from Slade for three decades now, Holder revealed in 2020 that had been working on new songs.