Listen to 82-year-old Cliff Richard's brand new version of 'The Young Ones'
15 September 2023, 11:40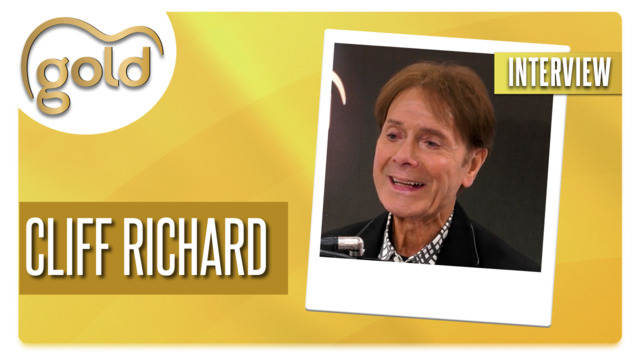 Cliff Richard interview: 'I hope to meet Stormzy'
"We may not be the young ones, very long..."
Sir Cliff Richard is a venerable institution these days, but in his earliest days he was one of this country's premier rock 'n' rollers and a bona fide teen idol.
And when he was in his early 20s, Cliff released a heart-achingly beautiful ballad about young love – 'The Young Ones'.
The original version of 'The Young Ones' saw Cliff backed by The Shadows – Hank Marvin, Bruce Welch, Jet Harris and Tony Meehan – with orchestration from producer Norrie Paramor.
Six decades on, Sir Cliff has returned to the song for his upcoming orchestral album Cliff With Strings - My Kinda Life, which is released on November 2.
The collection is trailed by Cliff's new version of 'The Young Ones' with the singer being backed by James McMillan, Keith Bessey and Mark James;.
As well as 'The Young Ones', Cliff With Strings - My Kinda Life features reworkings of songs from his seven decades in the music industry, including 'Living Doll', 'Summer Holiday', 'We Don't Talk Anymore', 'Wired for Sound' and 'Suddenly' featuring Olivia Newton-John.
The original version of 'The Young Ones' went straight into the charts at number one on its release in 1962, staying there for six weeks and eventually selling over a million copies in the UK alone and over 2.5 million worldwide.
The song gave its name and theme to the hit alternative 1980s sitcom, and in 1986 The Young Ones cast joined forces with Sir Cliff and Hank Marvin for a new version of 'Living Doll' for Comic Relief that topped the singles chart.
He has returned to the track many times over the years in concert, both with and without The Shadows
Cliff Richard / The Shadows - The Young Ones (Together 1984)
Sir Cliff goes out on the road next month to celebrate his 65th anniversary in the industry with his Blue Sapphire Tour.
He'll play six shows at the London Eventim Apollo on the jaunt, as well as dates at the Blackpool Opera House and Glasgow SEC Armadillo.
"Cliff Richard will be bringing a selection from his huge catalogue of hits back to the stage for this celebration," said promoters.