David Bowie documentary Moonage Daydream gets release date: Watch the trailer now
13 July 2022, 09:16 | Updated: 5 October 2023, 12:59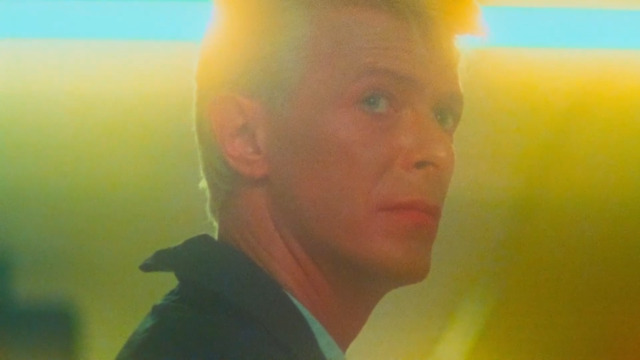 See David Bowie in the Moonage Daydream trailer
After The Rolling Stones and Nirvana comes David Bowie.
David Bowie's new documentary film screened at Cannes earlier this year, and it has now been given an official release date.
Titled Moonage Daydream, the film has been put together from thousands of hours of the pop superstar and was made with the permission and support of the Bowie estate, and it will be in cinemas on September 16, 2022.
"All people no matter who they are, all wish they appreciated life more," says Bowie in the teaser trailer released in May.
"It's what you do in life that's important, not how much time you have, or what you wish you'd done. Life is fantastic."
Moonage Daydream is directed by Brett Morgen, who made 2012's Rolling Stones documentary Crossfire Hurricane, and deeply unconventional 2015 music film Kurt Cobain: Montage of Heck.
"Moonage Daydream is an immersive cinematic experience; an audio-visual space odyssey that not only illuminates the enigmatic legacy of David Bowie but also serves as a guide to living a fulfilling and meaningful life in the 21st Century," said Universal Pictures.
"Moonage Daydream is not a documentary. It is a genre-defying cinematic experience based on one of the most iconic and global rock stars of all time, destined to be one of the defining cultural moments of the year.
"The film has the full support of Bowie's estate and features many of his greatest tracks, as well as previously unseen concert footage."
Moonage Daydream (2012 Remaster)
Morgen bought the rights to the footage himself and had a massively talented team backing him up on the project.
The people behind the hit Bohemian Rhapsody Queen biopic have worked on mixing and design, while Bowie's regular producer Tony Visconti is the film's music producer.
Full international release dates will be announced shortly.