'Albatross' by Fleetwood Mac: The story of the instrumental chart-topper
19 October 2022, 12:22 | Updated: 26 September 2023, 13:32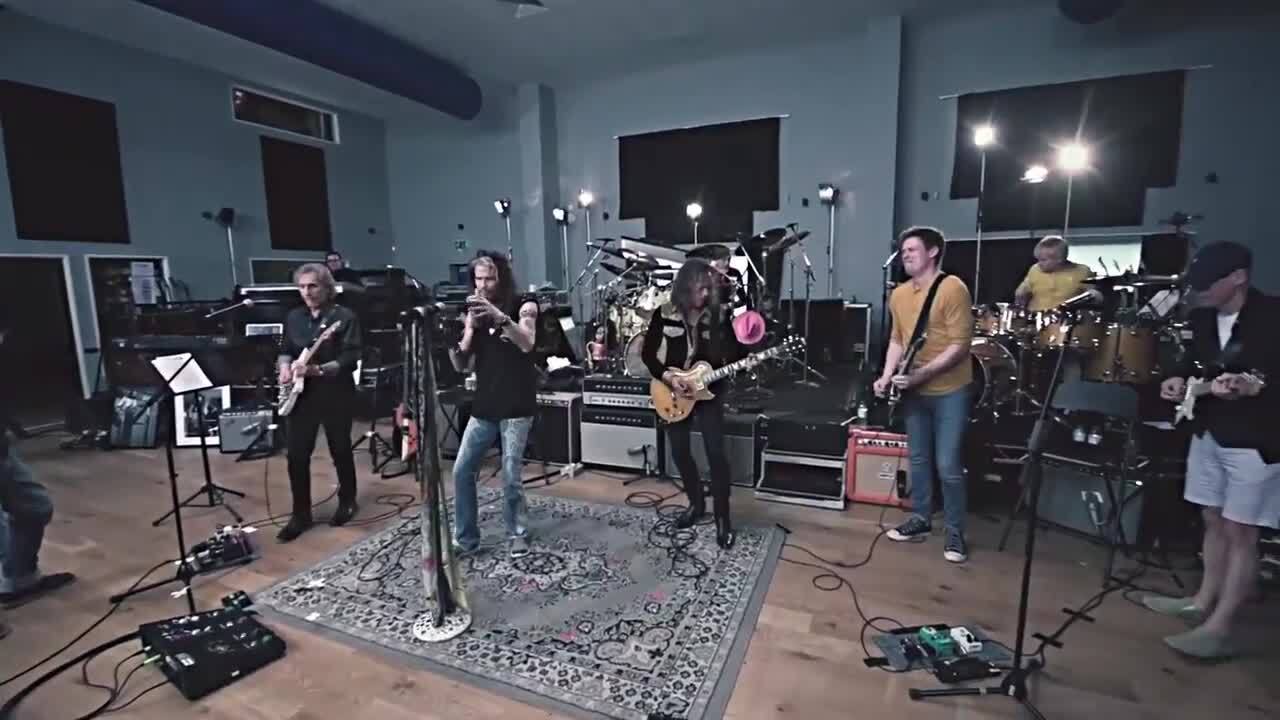 Mick Fleetwood and Friends celebrate the music of Peter Green
Before Stevie Nicks, Lindsey Buckingham or Christine McVie, the Peter Green-led Fleetwood Mac topped the charts with a stunning instrumental.
While most number ones in UK singles history have had vocals and lyrics, there have been a smattering of magnificent instrumental chart-toppers over the years.
There's Winifred Atwell's 'Let's Have Another Party', The Shadows' 'Apache', The Tornados' 'Telstar' and, as good as all of them, Fleetwood Mac's 'Albatross'.
Many of Fleetwood Mac's most enduring songs came from Stevie Nicks, Lindsey Buckingham and Christine McVie, but their first hits came before those incredible writers and musicians even joined the band.
In 1968, 'Black Magic Woman' went to number 37. Then 'Need Your Love So Bad' peaked at 31. Then came 'Albatross', which went all the way to number one.
Do you know who wrote 'Albatross'? Or what Beatles song it inspired? Read on to find out.
Who wrote (and played on) 'Albatross'?
As we've already said, 'Albatross' was written, recorded and released long before later-era Mac stalwarts Stevie Nicks, Lindsey Buckingham or Christie McVie had joined the band.
In their earliest days, Fleetwood Mac were led by Peter Green, and it was Peter who wrote 'Albatross'.
He was reportedly inspired to write the song by Santo & Johnny's 1959 song 'Sleep Walk', while other influences are said to include a slowed-down Eric Clapton solo and Chuck Berry's 1957 track 'Deep Feeling'.
Another influence? "I heard John Mayall's Bluesbreakers cover of blues singer Jimmy Rogers 'The Last Meal', Peter Green is quoted as saying in 1000 UK #1 Hits.
"I thought I would take it and develop it."
FLEETWOOD MAC - Albatross (1970 UK TV Performance) ~ HIGH QUALITY HQ ~
Green also played guitar on the song, as did Danny Kirwin, while the group's only ever-presents Mick Fleetwood and John McVie on drums and bass respectively. It was produced by Mike Vernon.
Even though the band's then-pianist and slide guitarist Jeremy Spencer is seen "playing" slide guitar in the song's video, he's actually miming to Peter's playing and doesn't actually feature on the recording at all.
Where did the song get its name from?
Ian McKellan reads "The Rime of the Ancient Mariner" by Samuel Taylor Coleridge
An albatross isn't just any old bird, but one deemed to have great power, with sailors believing they bring bad luck.
The albatross features in Samuel Coleridge's 1798 classic The Rime of the Ancient Mariner, which Peter Green had read as a child.
Mick Fleetwood's deft use of timpani mallets and Green's solo on the song combine to give the vibe of a relaxed boat trip, untroubled by the bad vibes of any albatrosses flying overhead.
When was 'Albatross' released and when did it get to number one in the UK singles charts?
'Albatross' was released on November 22, 1968, with 'Jigsaw Puzzle Blues' (written by the band's James Kirwan) on the B-side.
It entered the charts on December 10th at number 36 and steadily rose, reaching number one on February 4, 1969 where it stayed for one week. To this day, it remains Fleetwood Mac's only number one single.
The song was re-released in 1973 and did almost as well, reaching number two on its second run.
'Albatross' is officially certified Gold, which means it's sold 400,000 copies, while some claim it's actually shifted over double that.
peter green's fleetwood mac - Albatross
The song was recorded between the Mac's second and third albums Mr Wonderful and Then Play On and never featured on a studio album from the group.
Instead, it featured on the UK compilation The Pious Bird of Good Omen in the UK and English Rose in the US.
It's since popped up on many Fleetwood Mac best-ofs, usually one of the few songs from the Peter Green-era to rub shoulders with the band's later hits.
What song by The Beatles did 'Albatross' inspire?
Sun King (Remastered 2009)
You might not immediately realise it as they don't sound all that similar, but John Lennon was inspired by 'Albatross' for his Abbey Road song 'Sun King'.
"At the time, 'Albatross' was out, with all the reverb on guitar," George Harrison said in 1987.
"So we said, 'Let's be Fleetwood Mac doing 'Albatross', just to get going'. It never really sounded like Fleetwood Mac... but that was the point of origin."
Who has covered 'Albatross'?
'Albatross' has been covered a surprisingly large number of times for an instrumental track.
First out of the blocks was session soundalikes doing a version for those Top of the Pops records in January 1969, while James Last stuck it in a medley of 'Albatross' / 'Crimson and Clover' / 'Something's Happening' for his Non Stop Dancing 69 album the same year.
Mick Fleetwood And Friends - Albatross (Official Video)
The Shadows gave it a go in 1980, while US indie supergroup Lee Ranaldo Band featuring J Mascis recorded a cover for 2012's Just Tell Me That You Want Me: A Tribute to Fleetwood Mac.
The bleepy 8-Bit Arcade put their spin on 'Albatross' in 2020.
On February 25, 2020, Mick Fleetwood enlisted an all-star cast for the Mick Fleetwood & Friends Celebrate The Music Of Peter Green And The Early Years Of Fleetwood Mac concert, which featured Pink Floyd's Dave Gilmour on a stunning version of 'Albatross'.