Paul McCartney's old Quarrymen bandmate reveals touching phone call after John Lennon death
1 April 2022, 11:52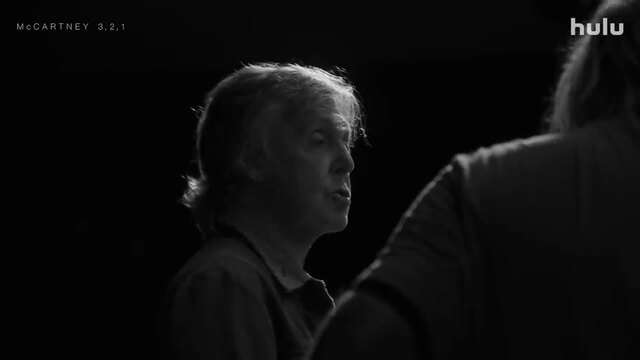 Paul McCartney and Rick Rubin to delve into their fame in Hulu show McCartney 3,2,1
When John Lennon was murdered in 1980, it has a massive impact on his family, friends and the world of music.
Before The Beatles, there was The Quarrymen.
Formed by John Lennon in 1956 with his Quarry Bank High School school friends, Paul McCartney joined the following year and George Harrison a year after that, and the group eventually morphed into The Beatles.
By the 1960s, many of The Quarrymen who didn't become The Beatles drifted away from those who did.
But when John Lennon was murdered in 1980, Paul got in touch with Len Garry, who played tea-chest bass in the group from 1957-58.
"The last time I saw Paul was in 1963," Len told Uncut.
"Thirty years later, he phoned me up one Sunday afternoon. He asked how I was after John died. I told him I was absolutely devastated. There were no other words for how I felt."
John Lennon with The Quarrymen on 22nd June 1957 - clip from 'Looking for Lennon'
"The fact that he called me up was a really nice touch. It was the same Paul I'd always known, no airs or graces."
Of how Paul and John formed their world-changing partnership, Len added: "I played with The Quarrymen at the garden fête when Paul met John, on July 6, 1957.
"I remember Paul coming along that night at St Peter's Church Hall, picking up a guitar – I didn't even know he was left-handed – and playing a couple of chords. I think he was trying to audition for us.
In Spite Of All The Danger (Anthology 1 Version)
"John always wanted someone to support him, no matter what he did, and Paul came along at the right time. It wasn't just about playing guitar together or singing, it was about composing as well."
A number of the original recordings and demos by The Quarrymen were eventually given an official release on The Beatles' Anthology 1 album in 1995.
In 1997, a number of the original Quarrymen – not including those who became The Beatles – reformed, and they continue to record and play live to this day.
The current lineup of The Quarrymen features Colin Hanton, Rod Davis, Len Garry and John Duff Lowe, as well as brief Beatles bass player Chas Newby.