'Bohemian Rhapsody' handwritten lyrics sell for £1.38m in massive Freddie Mercury auction
7 September 2023, 10:14 | Updated: 7 September 2023, 12:38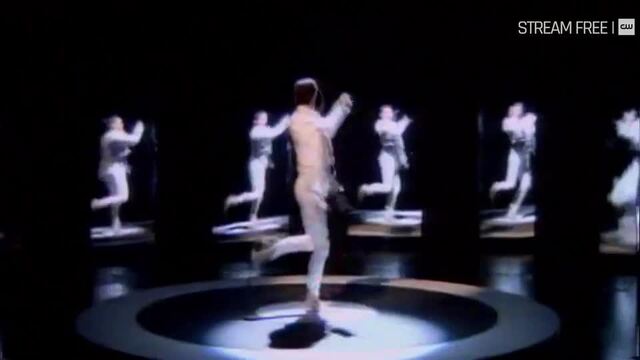 Watch the promo for Freddie Mercury - The Final Act
Freddie's Yamaha baby grand piano on which he wrote countless massive hits sold for £1.7m.
Some of Freddie Mercury's most historically vital possessions have been sold at auction for massive sums.
The late Queen frontman's friend Mary Austin is selling 1,469 items over six auctions, BBC News reports.
Among the most striking purchases were Freddie's own handwritten lyrics for 'Bohemian Rhapsody', which sold for £1.38 million.
The handwritten lyrics for 'Somebody To Love' sold for £241,300, for 'Killer Queen' sold for £279,400 and for 'We Are The Champions' for £317,500.
The Yamaha baby grand piano on which Mercury wrote a number of Queen's hits was sold for £1.7 million.
Queen – Bohemian Rhapsody (Official Video Remastered)
The silver snake bangle Freddie wore in the iconic music video for 'Bohemian Rhapsody' sold for nearly 100 times its estimate, fetching £698,500.
"For many years now, I have had the joy and privilege of living surrounded by all the wonderful things that Freddie sought out and so loved," Mary said announcing the auction earlier this year.
"But the years have passed, and the time has come for me to take the difficult decision to close this very special chapter in my life."
One person who wasn't closely following the auction was Mercury's Queen bandmate Brian May, who said on Instagram that watching Freddie's possessions being dispersed was too sad.
"Inescapably thinking so much about Freddie in these strange days," Brian said.
"At the time this photo was taken I'm sure it didn't seem very important to see Freddie's fingers dancing on my own home-made guitar. Now it summons up waves of affection and great memories.
"He is so missed. Tomorrow while I'm speaking passionately to Welsh farmers about cows and badgers and bovine TB, Freddie's most intimate personal effects, and writings that were part of what we shared for so many years, will go under the hammer, to be knocked down to the highest bidder and dispersed forever.
"I can't look. To us, his closest friends and family, it's too sad."