Rod Stewart announces new album The Tears of Hercules for later this year
16 September 2021, 11:15 | Updated: 16 November 2023, 14:34
"I believe this is by far my best album in many a year," Rod says.
Rod Stewart has announced details of a new solo album.
Called The Tears of Hercules, it will be released on November 12, 2021 and is available to pre-order now.
"I've never said this before about any previous efforts, but I believe this is by far my best album in many a year," Rod said.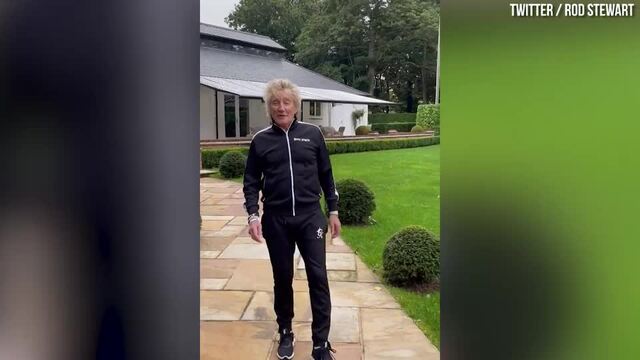 Sir Rod Stewart announces new album 'The Tears Of Hercules'
The album is trailed by a new single 'One More Time', which is available for streaming now.
The Tears of Hercules will feature nine new songs by Rod, in addition to covers by Johnny Cash, Marc Jordan and others.
UK fans who pre-order the album via the Dig! Store will get early access to upcoming UK tour dates.
Rod Stewart - One More Time (Official Music Video)
Next month, Rod returns to Las Vegas for a nine-date residency at the The Colosseum at Caesars Palace, Las Vegas.
The shows mark the tenth anniversary of his acclaimed Rod Stewart: The Hits concerts.
As well as working on his solo material, Rod has also found the time to reunite in the studio with Ronnie Wood and Kenney Jones as Faces for the first time in 40 years.
Rod Stewart - Sailing (Official Video)
Drummer Jones has revealed that the group are combining previously unreleased material and newly-written songs.
"We've done about 14 songs, it's a mixture of stuff we never released which is worthy of releasing and there's some new stuff which is really wonderful," he said.
"Rod is writing the lyrics and he's really keen on it."