Rod Stewart's 94-year-old sister joins him on stage to sing 'Sailing' - video
11 July 2023, 12:55 | Updated: 18 September 2023, 10:47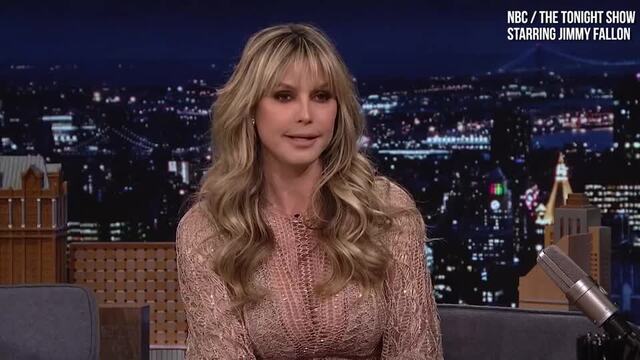 Heidi Klum was scared Rod Stewart hated her collaboration with Snoop Dogg after she sampled his song in it
Rod Stewart's 94-year-old sister Mary joins him on stage as he performs in Edinburgh.
Sir Rod Stewart has had a very mixed time of it with regard to his family of late.
While he's welcomed several new family members by marriage and birth, he's also mourned the loss of his two brothers Don and Rob, who passed away within months of each other late last year.
So you can understand why he'd want to celebrate the Stewart family, and he shared that joy with fans, when he brought out his 94-year-old sister Mary on the last show of his UK summer, hits tour.
Sir Rod introduced his big sister who joined him for the penultimate song 'Sailing', passing over a Royal Banner of Scotland flag to her during the performance at Edinburgh Castle on Friday (July 7).
"At 94, she's on a rock'n'roll stage and loving it," Rod told The Mirror. "She has and continues to teach me about life."
Rod Stewart with his Sister Mary - Sailing Live at Edimburgh Castle 07-jul-2023
On the passing of his brothers last year, Rod said: "It's with great sadness that I announce the loss of my brother Bob last night, who joins my brother Don on the great football pitch in the sky.
"I've lost two of my best mates in the space of two months. RIP Don and Bob 'irreplaceable buddies' Sir Rod Stewart 🙏🏼"
Earlier during Friday's concert, Sir Rod was joined by long-time Bay City Rollers star Stuart 'Woody' Wood and new member John McLaughlin for a cover of The Proclaimers' 'Sunshine on Leith'.
Sir Rod recently put fans minds at ease after it was claimed that he might retire from touring.
"I'd like to clear up any confusion that I may have caused with my dear fans and the media." he wrote on Twitter and Instagram.
"I shall never retire! I was put on this earth to be a singer and will keep doing so for as long as the good Lord lets me.
"I'll be playing the hits as advertised for the UK, US, South America and Vegas and into 2024 but no retirement as such."