The Rolling Stones' Hackney Diamonds reviews: What's the verdict on their comeback album?
11 October 2023, 13:38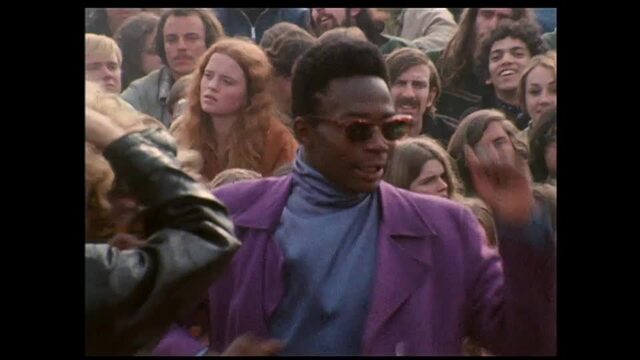 Gimme Shelter – Rolling Stones movie trailer
The Rolling Stones return with their first album of new material in nearly two decades.
After plenty of teasing, The Rolling Stones last month finally announced their long-awaited comeback album Hackney Diamonds.
It's their first studio album since 2016's covers record Blue & Lonesome and their first of newly-written material since 2005's A Bigger Bang.
Fans go their first taste of the record with lead single 'Angry', which was swiftly followed up by the epic 'Sweet Sounds of Heaven', featuring superstar guests Stevie Wonder and Lady Gaga.
The album is finally released on October 20, but reviews are already out there.
So what do the critics think? Is The Rolling Stones' Hackney Diamonds worth the wait? Read on to find out.
The Rolling Stones - Angry (Official Music Video)
"A collection of bangers (old-school division) that nobody in their right mind had a right to expect in 2023, Hackney Diamonds isn't just another new Stones album, but a vibrant and cohesive record — the first Stones album in ages you'll want to crank more than once before filing away.
"Whether it's a first-time Stones producer (Andrew Watt), bits of technological wizardry, or simply a desire to remind us why we cared about them in the first place, they haven't sounded this brisk and focused in what feels like a half century"
"Hackney Diamonds is a joy from beginning to end because it reminds us of the things we love about the Stones while still sounding like it belongs to the modern age.
"It turns out Paul McCartney was right. The Rolling Stones were a blues cover band all along. The fact that they have never forgotten that, even after writing some of the greatest songs of the rock era, is what makes them — and this album — still so exciting, even after all these years."
5/5
"Stop the clocks! Roll away the stones! As rock'n'roll diehards, electric boogie fiends, old groovers and true believers have hoped for, I am delighted to confirm that the new Rolling Stones album is the best thing they have made since their Seventies glory days. Which, it might reasonably be argued, de facto makes it the best rock'n' roll album of the past four decades at least.
"This album is just so full of life, so shot with love and energy, only a fool would bet against them doing it all again. The Stones roll on. All is well in the rock'n'roll world."
5/5
The Rolling Stones – Angry Behind The Scenes (featuring Sydney Sweeney)
"The Stones are coming back with a bang... They are joined by a supporting cast that includes Elton John, Paul McCartney, Stevie Wonder and Lady Gaga. They certainly still have the pulling power, but even their stellar guests can't quite steal the thunder of singer Mick Jagger, 80, plus guitarists Keith Richards, 79, and Ronnie Wood, 76: they haven't sounded this dynamic in years... a studio comeback that rolls back the years with astonishing aplomb."
5/5
"These stone-cold crackers are the band's best songs in decades. No one expects the band's quality control to scale the heights of yesteryear, but this collection is more than a pleasant surprise.
"Who would have thought that musicians who have so trashed their laurels would return after almost 20 years with such a (mostly) healthy and ill-mannered collection of songs."
The Rolling Stones 60th Anniversary - The Greatest Fireworks
"No novelty retread - it is in fact the best thing The Stones have done since ooooh, Tattoo You (other choices may apply). It swaggers, it staggers and it affirms that you can't keep a good bunch of white middle-class bluesmen down despite age, self-parody and inverted snobbery.
"If this is the Stones unfurling the rock `n' roll blueprint one last time, they've done a marvellous job. Hackney Diamonds is a very fine record of ruined splendour and unholy riffage. Far from elegantly wasting away, the Stones are still cackling under the moonlight."
4/5
The Rolling Stones | Sweet Sounds Of Heaven | Feat. Lady Gaga & Stevie Wonder | Visualiser
"With producer Andrew Watt giving the whole thing a gleaming contemporary sheen and most tracks building to bombastic rock climaxes, Hackney Diamonds bristles with such sonic and emotional turbulence.
"A late-career Exile on Main Street? Their best since the Seventies? Arguably, but such hyperbole undeniably rests on the broad shoulders of the seven-minute "Sweet Sounds of Heaven", the album's spectacular spiritual crescendo... It's enough to convince you the old are still young."
4/5
"They step up for the occasion, delivering their most committed set of songs and performances in years... Hackney Diamonds is the rare occurrence of a veteran band embracing its legacy with new determination. The Rolling Stones aren't doing anything new here, but there's a surprising amount of vitality to almost everything they do.
"Maybe it's the renewal of their fighting spirit, or perhaps they realize that because it took nearly two decades to get here, this could be their last album. Whatever the reason, Hackney Diamonds finds the Rolling Stones sublimely reclaiming a crown they relinquished long ago."
"If you liked the song 'Angry', you're going to love the rest of the album. If you liked 'Sweet Sounds of Heaven' (featuring Lady Gaga and Stevie Wonder), you've going to love the album. And if you thought The Stones could never pull off an album of this caliber again, you're going to be surprised — and rewarded — with what is clearly the best collection of original material from the band since the whole Some Girls/Tattoo You period.
"Yes, that's a very audacious statement to make, but this album is that good."