The Rolling Stones tease new album with fake 'Hackney Diamonds' ad in local paper
23 August 2023, 13:55 | Updated: 13 September 2023, 15:16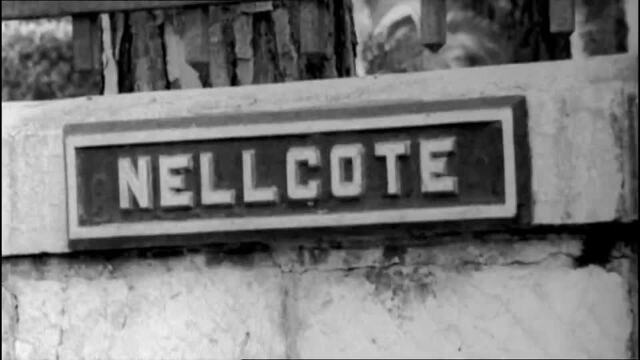 Stones in Exile – Rolling Stones documentary trailer
The Rolling Stones' long-teased new studio album is coming very, very soon.
The Rolling Stones have long been talking about their upcoming studio album.
The record will be their first full-length studio release since covers collection Blue & Lonesome, and their first of newly-written material since 2005's A Bigger Bang – 18 years ago.
And now Mick Jagger and co have dropped a pretty massive hint about when we'll hear the new album, as well as teasing a possible title.
Eagle-eyed Stones fans this week spotted an advert for a glass repair business in the Hackney Gazette local newspaper, suggesting the opening of a new store on Mare Street in September 2023.
Purporting to be for a company called Hackney Diamonds, the ad was littered with references to the Stones and their music.
Anyone see this? An ad ran in Hackney Gazette for a company called Hackney Diamonds teasing Rolling Stones song titles. Their est. date is 1962, same year Stones formed. Website seems to be run by Universal Music, the Stones' label. A clue their long-awaited new LP is on its way? pic.twitter.com/DFSnb2WE48

— Simon Harper (@Simon__Harper) August 21, 2023
The company claimed to have been established in 1962, the year the Rolling Stones formed, while the dot above the "i" in "Diamonds" is actually the band's classic tongue and lips logo.
The company name is written in the same font used on the 1978 Some Girls album.
What's more, the text of the ad reads: "OUR FRIENDLY TEAM PROMISES YOU SATISFACTION. WHEN YOU SAY GIMME SHELTER WE'LL FIX YOUR SHATTERED WINDOWS."
The newspaper ad asks you to "CALL 020 3932 6088 NOW FOR A QUOTE".
If you dial the number, you'll hear a Cockney voice telling you "Hackney Diamonds, specialists in glass repair. Don't get angry, get it fixed."
A website listed allows you to register your email address for updates.
Hackney Diamonds, believed to be a possible album title, it's slang for broken glass resulting from a shop or car burglary, sometimes dubbed more locally as Dalston Diamonds.
Since the Stones' last full album of newly-written music, they have sprinkled a few one-off singles and recordings around their compilations and re-releases.
2012's GRRR! compilation included the new songs 'Doom and Gloom' and 'One More Shot', while 2020 saw the release of surprise lockdown single 'Living in a Ghost Town'.
The Rolling Stones - Living In A Ghost Town
The following year the band worked on outtakes for the deluxe re-release of 1981's Tattoo You.
Guitarist Keith Richards revealed last year that the band had been recording new material for their first ever release without Charlie Watts, their long-time drummer who died in 2021.
Despite his passing, Watts recorded some music before his death that will be included, while the album is also tipped to feature Bill Wyman for his first appearance on a Stones record in three decades.