Hear the Rolling Stones new single 'Sweet Sounds of Heaven' featuring Lady Gaga and Stevie Wonder
28 September 2023, 22:58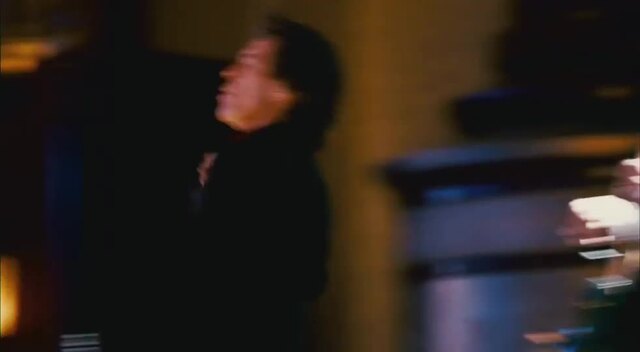 Shine A Light – Martin Scorsese's Rolling Stones movie trailer
The Rolling Stones enlist some superstar help on the latest cut from Hackney Diamonds.
The Rolling Stones have released the second single from their upcoming long-awaited studio album Hackney Diamonds.
Following on from the release of 'Angry' earlier this month, new track 'Sweet Sounds of Heaven' features a pair of superstar guests in Lady Gaga and Stevie Wonder.
The group had previously teased the release with a post on Instagram showing a visual matching the style of the Hackney Diamonds album cover with a small snippet of the track playing, featuring Gaga's voice before Jagger asks Stevie to play some keys.
"It's all played live," Mick Jagger told Apple Music 1 about the track. "And of course, we did overdubs, but it's all played in the room.
"Yeah, there's that moment, especially in that session where we had Stevie, and you're feeling your way out a little bit and then you do that soul ending, which is you do sometimes on stage where you stop and you start."
The Rolling Stones | Sweet Sounds Of Heaven (Edit) | Feat. Lady Gaga & Stevie Wonder | Lyric Video
He added of working with Gaga: "She's a really great singer and I'd never heard her sing quite that style before. Not exactly.
"We did it live in the room and that was a great experience, her just coming in the room and her just opening up and seeing her bits and feeling her way and then getting more confident"
Wonder and Gaga are just two of a raft of special guests on the album, the group's first of newly-written material since 2005's A Bigger Bang.
Elton John plays piano on 'Get Close' and 'Live By the Sword', while long-time contemporary, collaborator and rival Paul McCartney plays bass on 'Bite My Head Off'.
It had been widley rumoured that The Beatles drummer Ringo Starr had recorded music for the album, but if that was the case his contributions don't appear to have made the final running order.
Meanwhile, former long-time Rolling Stones bass player Bill Wyman returns to play on 'Live by the Sword', while drummer Charlie Watts – who died in 2021 – appears on both 'Live by the Sword' and 'Mess It Up'.
The songs on the Andrew Watt=produced album are all written by Mick Jagger and Keith Richards, apart from'Get Close' and 'Depending on You', written by Jagger-Richards with Watt, and closer 'Rolling Stone Blues', credited to late blues icon Muddy Waters.
The Rolling Stones - Angry
The full tracklisting of Hackney Diamonds is as follows:
Angry
Get Close
Depending On You
Bite My Head Off
Whole Wide World
Dreamy Skies
Mess It Up
Live by the Sword
Driving Me Too Hard
Tell Me Straight
Sweet Sounds of Heaven
Rolling Stone Blues