Rolling Stones reveal Hackney Diamonds tracklisting: Paul McCartney, Stevie Wonder, Elton John appear
15 September 2023, 11:02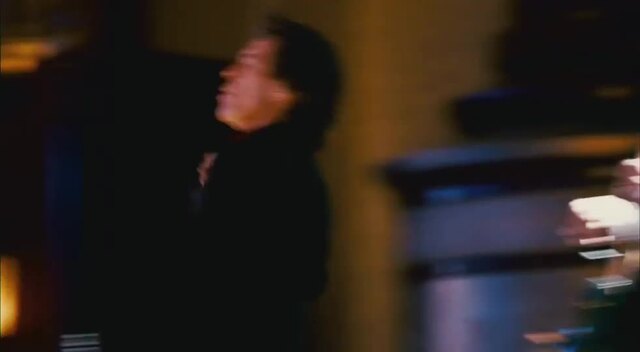 Shine A Light – Martin Scorsese's Rolling Stones movie trailer
Everything you need to know about The Rolling Stones' 18-years-coming new album.
The Rolling Stones last week confirmed the worst-kept secret in music: the impending release of their long-awaited studio album Hackney Diamonds.
The group trailed the release with the launch of new single 'Angry', and also teased a number of special guest appearances on the record, which was released on October 20.
Mick Jagger and co. have now confirmed the full tracklisting of the album, which is their first since 2006's Blue and Lonesome, and their first of newly-written material since 2005's A Bigger Bang.
They have also revealed the full list of famous names who have recorded on the album, which has been produced by Andrew Watt.
Elton John plays piano on 'Get Close' and 'Live By the Sword', Lady Gaga sings on 'Sweet Sounds of Heaven', Paul McCartney plays bass on 'Bite My Head Off' and Stevie Wonder plays keyboards and piano on 'Sweet Sounds of Heaven'.
Despite reports prior to the official announcement of the album, it doesn't appear as though The Beatles drummer Ringo Starr appears on the album.
Former long-time Rolling Stones bass player Bill Wyman returns to play on 'Live by the Sword', while drummer Charlie Watts – who died in 2021 – appears on both 'Mess It Up' and 'Live by the Sword'.
The songs on the album are all written by Mick Jagger and Keith Richards, with the exception of 'Get Close' and 'Depending on You', written by Jagger-Richards with producer Watt, and closer 'Rolling Stone Blues', credited to late blues icon Muddy Waters.
The Rolling Stones - Angry (Official Video)
The full tracklisting of Hackney Diamonds is as follows:
Angry
Get Close
Depending On You
Bite My Head Off
Whole Wide World
Dreamy Skies
Mess It Up
Live by the Sword
Driving Me Too Hard
Tell Me Straight
Sweet Sounds of Heaven
Rolling Stone Blues
While it's been 18 long years since the last Stones' album of newly-written material, it seems certain that we won't have to wait as long for the next one.
"I don't think it's the last Rolling Stones album," Jagger told the New York Times. "We've got almost three-quarters through the next one."
Richards said of the band's recording return: "With Charlie leaving us, I think we needed to make a new mark with [drummer] Steve [Jordan]. To reset the band was important."