Relive Roy Orbison singing 'Pretty Paper' on The Johnny Cash Show at Christmas
30 November 2022, 14:36 | Updated: 14 September 2023, 23:03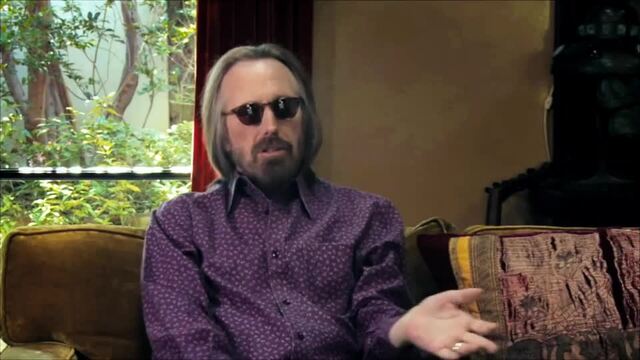 Roy Orbison - Mystery Girl unravelled documentary trailer
When Willie Nelson wrote a heartbreaking song for Roy Orbison who played it for Johnny Cash and the world.
Roy Orbison wasn't just an incredible singer-songwriter. With his inimitable voice, The Big O could also take someone else's song and absolutely make it his own.
That's just what he did with 'Pretty Paper', a song written by Willie Nelson – inspired by his real-life experiences seeing a paper and pencils salesman outside Leonard's Department Store in Fort Worth, Texas.
Nelson was signed to Monument Records by Fred Foster at the time, and Fred decided that Roy would be just the man to sing it.
Orbison recorded it in London in September 1963, with the song being released that November in plenty of time for Christmas.
It was a hit in both the UK and US, reaching number since over here and number 15 Stateside, but it was a performance of the song in 1970 that really lived in the memory.
"PRETTY PAPER" - Roy Orbison (Original version)
The Johnny Cash Show aired for 58 episodes between 1969 to 1971, and as well as featuring The Man in Black himself, each episode was packed with music superstars.
The very first episode boasted Bob Dylan, Joni Mitchell and Doug Kershaw, while the likes of Neil Young, James Taylor and Louis Armstrong also popped by during its run.
Roy Orbison appeared three times, first in September 1969, then in April 1970, and finally on Christmas Day in 1971 for a special episode billed as The Johnny Cash Christmas Show.
"PRETTY PAPER" - Roy Orbison - from the Roy Orbison Show
Also appearing on the show were the Carter Family, the Statler Brothers and the Everly Brothers, and the special was a Christmas extravaganza.
There were performances of classics like 'Twelve Days of Christmas', 'Little Drummer Boy' and 'Silent Night', but the standout of the whole episode was undoubtedly Roy's performance of his Christmas hit from seven years earlier, 'Pretty Paper'.
ROY ORBISON LIVE ON THE JOHNNY CASH CHRISTMAS SHOW AGY360P
"My next-door neighbour right over the hill from me is one of the finest people I've ever known, and one of the greatest talents – Roy Orbison," said Cash.
"Roy, your records are fantastic, and 'Pretty Women' I guess is one of the biggest records of all time.
"A lot of the songs you've written have been great, but I'd sure like to hear the real Roy Orbison."
And Roy gave him – and us – just that, with a gorgeous, stripped down rendition of 'Pretty Paper' accompanied only by his own acoustic guitar.