Roy Orbison's 10 greatest songs, ranked
22 April 2022, 16:52 | Updated: 6 October 2023, 15:14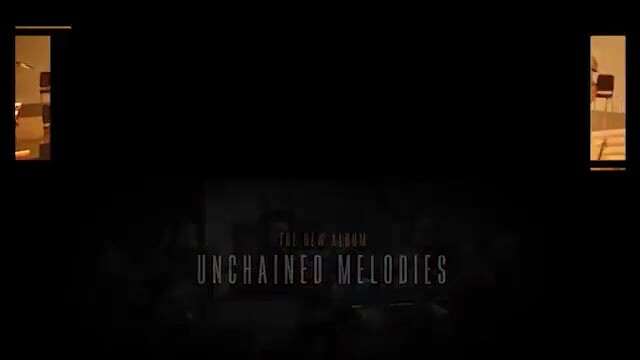 Roy Orbison with the Royal Philharmonic Orchestra: Unchained Melodies
Roy Orbison was The Soul of Rock and Roll and The Caruso of Rock who knocked out a stunning run of '60s hits.
Roy Orbison is a music icon who straddled the crooner and rock 'n' roll and eras like a giant.
The Big O knocked out an incredible run of hits in the 1960s, and while changing tastes and personal tragedies meant his career stalled in the 1970s, his influence on pop only continued to grow.
Major artists like Linda Ronstadt, Don McLean and Van Halen covered Roy Orbinson's songs, and he enjoyed a resurgence towards the end of the 1980s.
He co-founded The Traveling Wilburys – the most super of supergroups – with George Harrison, Bob Dylan, Tom Petty, and Jeff Lynne in 1988, and relaunched his solo career around the same time.
Tragically, Roy died that December aged only 52. To mark what would have been his 86th birthday tomorrow (April 23), we've rounded up 10 of his very greatest songs from across his career.
Blue Bayou

Written by Roy Orbison and Joe Melson, Roy recorded 'Blue Bayou' in 1961 and scored a top 30 hit with it in the US a couple of years later. Even better, it got all the way to number 3 in the UK.

The song won an even bigger audience when it was covered by Linda Ronstadt in 1977, with the track going top 5 and becoming a signature song for the country icon.

Dream Baby (How Long Must I Dream)

Roy Orbison - Dream Baby (Live From Australia, 1972)

While Roy was more than capable of writing his own material, he wasn't shy about accepting a classic song when it was up for grabs, either. Cindy Walker wrote 'Dream Baby (How Long Must I Dream)' and Roy Orbison took it all the way to number 4 in the US and number 2 in the UK.

Glen Campbell and Lacy J Dalton have released charting covers of the song, while Orbison megafans The Beatles recorded their version as part of their first ever BBC session for the Teenager's Turn show. It's never been officially released, but off-air bootlegs show Paul McCartney doing a pretty convincing take on The Big O's classic croon.

Handle With Care (with the Traveling Wilburys)

The Traveling Wilburys - Handle With Care (Official Video)

The Traveling Wilburys were the ultimate rock 'n' roll supergroup, featuring Bob Dylan, George Harrison, Jeff Lynne, Roy Orbison and Tom Petty. They may have never quite delivered on the promise of their lineup (which was probably impossible), but they definitely had their moments.

Chief among them was the song that launched the collaboration, 'Handle With Care', which was originally planned as a Harrison B-side.

Credited to all members of the group, the song featured Orbison with Harrison and Dylan on lead vocals. It went to number 45 in the US and 21 in the UK, and was the opening track on Traveling Wilburys Vol. 1

You Got It

On the back of the Wilburys, Orbison recorded the Mystery Girl album, his first since 1979's Laminar Flow.

It was released in January 1989, a month after Orbison's death, and opened with the single 'You Got It', co-written with fellow Wilburys Jeff Lyne and Tom Petty.

When it hit number nine in the US, it became Orbison's first top ten single there in 25 years, and it did even better here in the UK, reaching number 3.

I Drove All Night

Roy Orbison - I Drove All Night (Official Video)

One of the great tragedies of Roy Orbison's death was that he was on the verge of a massive solo comeback.

Billy Steinberg and Tom Kelly wrote 'I Drove All Night', especially for Roy, and he recorded the song in 1987 but it didn't get released till 1992, a few years after his passing, with a fine video featuring Jason Priestley and Jennifer Connelly.

Roy's performance actually had the unlikeliest of debuts a year earlier on the Nintendo: White Knuckle Scorin' soundtrack.

The song itself was actually first released by Cyndi Lauper in 1989, who scored a number seven smash with it in the US, going one better in the UK, and being a highlight of her A Night to Remember album.

Running Scared

Roy Orbison - Running Scared (Monument Concert 1965)

A million-seller that went all the way to number one in the US (and not too shabby number nine over here in the UK), 'Running Scared' was written by Orbison with collaborator Joe Melson and was a fine showcase for that uncanny Big O voice.

It's endured as one of the most-loved of Orbison's songs, being played at John Peel's funeral and being covered by everyone from Jack Scott and Glen Campbell to Nick Cave and The Bad Seeds, the Fools and Del Shannon.

Crying

Roy Orbison - Crying (Video)

We're into the "greatest songs of all time" territory on this list, with maybe Orbison's most archetypal song.

As well as his masterful songwriting and wondrous voice, maybe Roy Orbison's greatest gift to rock 'n' roll was the bare, unguarded vulnerability that was rarely seen in men of the time.

'Crying' is the ultimate example, where Roy's chance encounter with an ex leaves him literally sobbing. A song so bulletproof, it even survived being mangled by Philip Pope's speech impaired Tony Angelino on Only Fools and Horses ("cwwwwying!").

More traditional covers have come from Jay and the Americans, Don McLean (a UK number one in 1980), Del Shannon, Arlene Harden and Stephanie Winslow, while Rebeka Del Rio's a capalla Spanish version was the highlight of David Lynch's classic 2001 movie Mulholland Drive. Roy himself later re-recorded the song as a duet with k.d. lang.

Only the Lonely (Know the Way I Feel)

Roy Orbison - "Only the Lonely" from Black and White Night

Yet another Orbison/Melson songwriting collaboration, 'Only the Lonely (Know the Way I Feel)' kickstarted the 1960s and gave Roy his first super-smash hit, going to number one in the UK, with only Brenda Lee's 'I'm Sorry' keeping it off the top in his native US.

Roy and Melson actually tried to sell the song to both Elvis Presley and The Everly Brothers, but both inexplicably turned it down. It was probably for the best, as it's hard to imagine either artist hitting the song with the same urgency.

One of rock's many Roy Orbison fans, Bruce Springsteen, gave a nod to the track in 'Thunder Road', namechecking "Roy Orbison singing for the lonely".

Oh, Pretty Woman

Roy Orbison - Oh, Pretty Woman (Live 1988)

Roy has a reputation for soaring, often tearful ballads, but 'Oh Pretty Woman' was proof that Orbison was just as impressive on the more upbeat numbers.

Written by Roy with Bill Dees, it gave Roy his second US chart topper and third UK number 1, selling a whopping SEVEN MILLION copies.

The song was inspired by a quip from Dees when Roy asked his wife Claudette if she had enough cash when she was going out. "A pretty woman never needs any money," Dees said.

Retitled 'Pretty Woman', it was covered by Van Halen, but these days it's also well known as the main title theme of the delightful 1990 romcom Pretty Woman, starring Richard Gere and Julia Roberts.

In Dreams

The title track of Roy's third album, 'In Dreams' is another song with a quirky structure that showcases Orbison's unique multi-octave singing voice.

It went top ten in the UK and US in 1963 (Roy was touring with the Beatles at the time), and is recognised as maybe his very greatest moment.

A tale of a man put to sleep by the sandman who dreams of his beloved ("In dreams you're mine all of the time"), appropriately enough the song came to Orbison in his sleep, and he woke up wrote it up in just 20 minutes.

(warning: some very fruity language)

Blue velvet (1986) - 'In Dreams' [HD]

Without Roy's knowledge or permission, 'In Dreams' was used by David Lynch with stunning effect in his 1986 film Blue Velvet, when Dennis Hopper's psychopathic Frank Booth demands Dean Stockwell "perform" (actually lip-synch) 'Candy Coloured Clown' over and over.

"It is a beautiful song and it was written by Roy," Lynch said later. Those lyrics, that feel meant something to him. And it just so happened that a song in a certain situation could mean something else."

While he was taken aback by how his song was used, the high profile placing of the track in such a major release was one of the things that helped bring The Big O to a new audience and re-start his career shortly before his tragic death.