When The Beatles met The Queen: The story of Elizabeth II and the Fab Four
12 September 2022, 11:07 | Updated: 24 July 2023, 14:41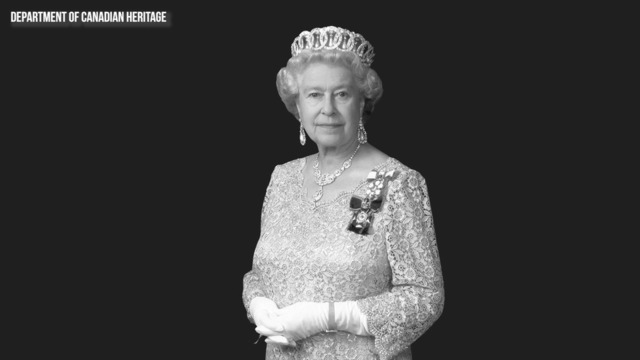 Her Majesty Queen Elizabeth II dies aged 96, Buckingham Palace confirms
Queen Elizabeth II interacted with The Beatles on several occasions during her reign.
Queen Elizabeth II had her coronation at the dawn of the rock 'n' roll age, just ten years before four young men from Liverpool changed the world.
While The Beatles split at the end of the 1960s, like Her Majesty it felt as though they never really went away, with their influence looming large over British history for well over half a century.
The Queen reigned for an unprecedented 70 years before her passing last week at the age of 96, and one of the memorable moments of her time on the throne was her meeting The Beatles.
As we remember the remarkable era of Queen Elizabeth, we look back at the time pop royalty met the real thing, and what happened before and after.
Before The Beatles: The 10-year-old Paul McCartney celebrates new Queen
Okay, so it wasn't an actual face-to-face meeting, but five years before he got together with John Lennon, Paul McCartney had an interaction of sorts with Queen Elizabeth II.
"When I was 10 years old I entered an essay competition in Liverpool and won my division for my essay about the British Monarchy so I have been a fan for a long time," McCartney said.
"In 1953 when the Queen was crowned everyone on our street in Speke, Liverpool finally got a television set and we settled down to watch the Coronation in glorious black and white"
The Beatles get their MBEs on October 25, 1965
These days, musicians and actors are regularly showered with honours, from MBEs to OBEs to Knighthoods and Damehoods.
Back in the day, royal honours were usually reserved for civic leaders and military vets, so the decision was announced in June 1965 to make John Lennon, Paul McCartney, George Harrison and Ringo Starr Members of the Order of the British Empire (MBEs) was controversial to say the least.
It's also worth noting just how early in The Beatles' career this groundbreaking honour came. The award on October 25, 1965 came just after the release of Help! – only three short, tumultuous years after 'Love Me Do'.
Some past recipients of MBEs apparently returned their gongs in protest at mere pop singers being awarded the same honour.
To that, John Lennon sharply retorted: "They got them for killing people. We got ours for entertaining. I'd say we deserve ours more."
Always quick witted, it was Lennon who had quipped "those in the cheap seats should clap their hands; whilst the rest could just rattle their jewellery" at the Royal Variety Performance on November 4, 1963, to an audience including the Queen Mother and Princess Margaret.
John Lennon:"...just rattle your jewelry" + Twist and shout
Lennon later claimed that The Beatles were actually high when they met Her Majesty: "We were giggling like crazy because we had just smoked a joint in the loos of Buckingham Palace. We were so nervous."
George Harrison denied that, saying that John was exaggerating a bit and they'd only had a normal cigarette to calm their nerves.
In a press conference at the time, McCartney said: "She's lovely... very friendly. She's got a keen pad. And I liked the staff. I thought they'd be like Dukes and things, but they were just fellas."
As he became increasingly iconoclastic into the 1960s, Lennon decided to return the honour, addressing a letter to the Queen on Bag Productions headed note paper, with a copy sent to then-PM Harold Wilson.
Your Majesty,
I am returning my MBE as a protest against Britain's involvement in the Nigeria-Biafra thing, against our support of America in Vietnam and against 'Cold Turkey' slipping down the charts.
With love. John Lennon of Bag
The medal itself was re-discovered in 2009, having been placed in the vault of the Chancery Department of the Royal Household.
For what it's worth, Ringo said: "I had no problem with it - none of us had any problems with it in the beginning. We all thought it was really thrilling."
After The Beatles – McCartney and Her Majesty: Knighthoods, Jubilees and Twin Peaks
The award of the MBEs was the only time all four Beatles met The Queen, but it was far from the last of their interactions with Elizabeth II.
Understandably, John and Her Majesty didn't meet again. Lennon spent much of the decade after the split in New York City before his tragic murder in 1980, and in any case, he had already returned his past honour.
George Harrison died in November 2001, before many of the star-filled celebrations of the Queen's long reign, though he and the Queen did share a room in the 1990s (more on that later).
Ringo Starr was appointed a Knight Bachelor in the 2018 New Year Honours list in a long-overdue award for his services to music, though he was given the award by the Duke of Cambridge, rather than the Queen.
"It means a lot actually," Ringo said at the time. "It means recognition for the things we've done. I was really pleased to accept this."
It was Paul McCartney who went on to forge something of a relationship with the Queen over the last half-century or so.
It feels fitting – after all, it was Macca who wrote and sung the witty 23-second 'Her Majesty' coda at the end of 1969's Abbey Road
In his post remembering Queen Elizabeth II, McCartney recounted all the times they had crossed paths over the years.
The second time was nearly two decades after the first, for An Evening for Conservation at the Royal Albert Hall on December 13, 1982, which featured orchestral re-workings of some Beatles songs.
"I remember chatting with Her Majesty about them," McCartney said.
"She also re-introduced me to Prince Philip who said he remembered our previous meeting in the '60s!"
The Queen of England Loves Twin Peaks
One meeting that apparently didn't happen has entered music and TV folklore.
"Back when Twin Peaks was kicking off around the world, I flew by Concorde to London, to work with Paul McCartney at Abbey Road," said composer and regular David Lynch collaborator Angelo Badalamenti told NME.
"Not long before we met, he'd been asked to perform for the Queen for her birthday celebrations. And when he met her, he started to say, 'I'm honoured to be here tonight your Majesty, and I'm going to play some music for you'.
"And the Queen says, 'I'm sorry, I can't stay, it's five to eight and I have to go and watch Twin Peaks!'
For when this might have happened, the original UK airdates of Twin Peaks were October 1990 to June 1991.
A meeting that certainly did happen on the record came in June 1996, when the Queen opened the Liverpool Institute for Performing Arts, with the ceremony attended by both Paul and George.
Paul McCartney recalls being knighted by Queen Elizabeth
The following year, Macca became Sir Paul.
"It was one of the best days ever," he said. "I felt very honoured to be offered a Knighthood and of course, it would have been rude to turn it down!"
Then came the celebrations: Paul McCartney was the headliner of the Party at the Palace celebration for the Queen's Golden Jubilee in 2002.
"We got to rock out in her garden," McCartney said – having opened his eight-song set of Beatles classics with his first ever live performance of 'Her Majesty',
"As Her Majesty was on stage receiving applause at the end of the show I joked, 'Well I suppose this will be happening next year then?' to which she replied, 'Not in my garden it won't!"
Soon after they met once more at the Walker Gallery, and they had another conversation at the Celebration of the Arts at the Royal Academy of Arts in London ten years later.
Paul McCartney Queen's Diamond Jubilee Concert London 4 jun 2012 The Beatles
In 2012 came the Queen's Diamond Jubilee. McCartney again closed the show, this time playing a five-song set – again all Beatles songs.
Their final meeting came in 2018, where Macca displayed that famous Scouse wit for Her Majesty one final time.
"Because of my respect and love for the Queen and her fabulous sense of humour when I was given the Companion of Honour medal I shook her hand, leaned in and said, 'We have got to stop meeting like this,' to which she giggled slightly and got on with the ceremony." McCartney said.
"I did wonder if I was a bit too cheeky after saying this, after all this was The Queen, but I have a feeling she didn't mind."