Ringo Starr gets a stunning mural near his childhood home in Liverpool
8 March 2022, 11:32 | Updated: 26 September 2023, 13:00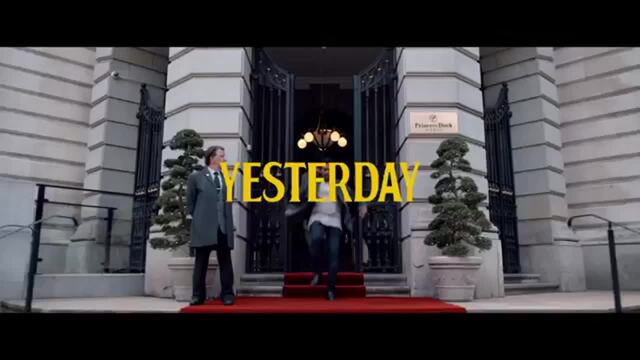 First trailer for Danny Boyle's Beatles comedy-drama Yesterday
Despite being stuck behind the kit, Ringo Starr was always a fan favourite in The Beatles.
After years toiling in Liverpool and Hamburg, The Beatles were on the verge of breaking through when they made a decision that helped changed everything.
Pete Best was out, Ringo Starr was in, and the Fab Four was born. Ever since he joined the lineup, Ringo has been adored by Beatles fans for his incredible drumming and deadpan humour.
The Beatles' drummer has now been given a stunning mural in his native Liverpool.
The painting by fellow Liverpudlian artist John Culshaw takes up the entire wall of what used to be the Empress pub in Toxeth, not far from where Ringo grew up.
Despite the pub long being closed, the building has become a place of pilgrimage for Beatles fans.
"I'd like to say a massive thank you to mark and the guys for trusting me with their artwork on such a hotspot of an area," said Culshaw on Instagram.
"This has been probably my favourite (and biggest) job so far, the area is buzzing with @thebeatles tourists who I've enjoyed chatting and taking pics with over the past couple of weeks.
"The locals have been amazing each one offering cups of tea and making me feel welcome, they have all been so nice about the artwork, telling me how much they like it and I really appreciate the warm reception."
Eagle-eyed Beatles fans who have never even been to Liverpool may still recognise the building on which the mural is painted.
A photograph of the Empress pub by Richard Polak features on the front of Ringo's debut solo album, 1970's Sentimental Journey.
Ringo's last studio album was 2019's What's My Name, followed by the Zoom In and Change the World EPs in 2021.