Does the policeman who shut down the last ever Beatles gig have any regrets?
5 January 2022, 10:32 | Updated: 31 January 2022, 23:25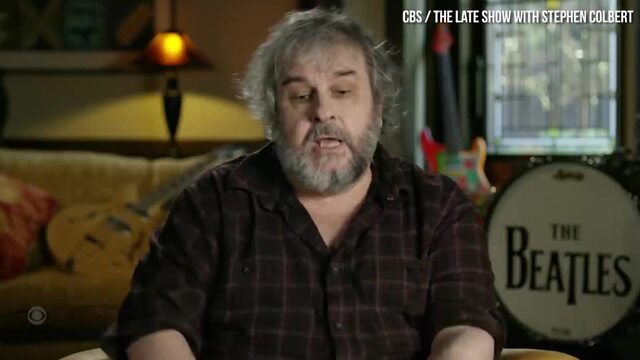 Peter Jackson stripped away guitar sounds to hear the honest conversations between members of The Beatles in 'The Beatles: Get Back'
The then-19-year-old PC Ray Dagg doesn't mind being remembered as the man who shut down The Beatles.
Over the Christmas holidays, many Beatles fans will have finally had the time to watch all 7 hours and 48 minutes of Get Back on Disney+.
So there's been plenty of discussion about Paul McCartney writing 'Get Back' on the spot, the emotional interplay between the Fab Four, Yoko's role in the studio and Ringo announcing his farts.
One moment that inevitably attracted plenty of attention was the end of the rooftop concert, The Beatles' last ever live performance.
The band got through five songs over nine takes before the coppers eventually made their way upstairs and pulled the plug.
"You've been playing on the roofs again, and you know your momma doesn't like it," McCartney sings as they burst on to the top of Apple HQ. "She's going to have you arrested!"
Paul McCartney Notices Police Officers on Rooftop
His cheeky grin is maybe one of the best moments in the whole series.
Under pressure from the boys in blue, Beatles longtime associate Mal Evans switched off John Lennon and George Harrison's amps.
McCartney was undeterred, and he, Ringo and guest keyboard player Billy Preston just kept on playing.
Wanting back in, George put his amp back on and Evans plugged Lennon back in, too.
One of the police officers involved in the raid was actually a prime candidate for a Beatles fan rather than someone shutting them down, being only 19 years old.
But does the long-retired PC Ray Dagg have any regrets for cutting short the last ever performance by the greatest band in history? Apparently not.
He told The Sunday Times that it was "just work", adding: "At that time, I didn't know that they would never play together again."
He actually seems pretty proud of the whole thing, saying: "At least there's something on a film somewhere that will forever show that PC Ray Dagg shut down The Beatles.
"If that's my lasting image of life, if that's what people remember me for, that's not bad. Thousands, millions of people don't get remembered at all."
Dagg confirmed that after the band started up, the police received about 30 complaints within a few minutes.
He did also admit that his threats to arrest The Beatles were just a "bluff".