'Addicted To Love' by Robert Palmer: The making of the powerful '80s rocker
3 January 2023, 09:51 | Updated: 21 September 2023, 13:26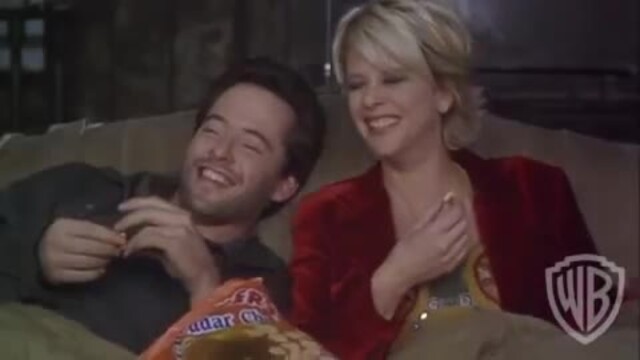 Addicted to Love movie trailer featuring Robert Palmer's '80s classic
A song produced by half of Chic, featuring Duran Duran's guitarist, and intended for Chaka Khan.
Yorkshireman Robert Palmer kicked off his pop career way back in the 1960s when he joined The Alan Bown Set.
He then sang in Vinegar Joe, before launching a solo career in the 1970s, but he's best known for his run of hits in the 1980s, and 'Addicted to Love' in particular.
He fronted The Power Station, which also featured Chic's Bernard Edwards and drummer Tony Thompson and Duran Duran's John Taylor and Andy Taylor.
The success of the group helped propel Palmer to solo superstardom with his eighth solo album Riptide in 1985.
'Addicted to Love' was the album's third single, which quickly became an MTV staple and Palmer's signature song.
Here's everything you ever wanted to know about the 1980s pounding rock classic, including just who those women are in that video.
Who wrote 'Addicted to Love'?
As well as being an incredible performer, Robert Palmer was a pretty prolific songwriter, penning large chunks of his solo albums all the way back to his 1974 debut Sneakin' Sally Through the Alley.
For Riptide, Palmer lent on collaborators and covers a bit more than some of his other efforts.
He only had a hand in four of its 13 songs, and co-wrote 'Hyperactive' with Tony Haynes and Dennis Nelson and 'Flesh Wound' with Frank Blair.
Palmer wrote just two of the songs on the album entirely by himself, 'Get It Through Your Heart' and... 'Addicted to Love'.
Yep, despite his occasional reliance on the writing talents of others, when it comes to his very biggest hit, it's all his own work.
"That noisy riff woke me up," Palmer told Q magazine in 1988.
"I went downstairs, got out the tape recorder, then went back to bed. Next morning, I thought, 'Phew, caught one there!'."
Who plays on 'Addicted to Love'?
Okay, so while Robert Palmer wrote the song all by himself, it's probably not right to say it was all his own work.
On lead guitar was Duran Duran's Andy Taylor, who had worked with Palmer in Power Station.
Also from his former group, Tony Thompson is on drums – including that all-important opening solo.
Filling out the song are guitarist Eddie Martinez and keyboard player Wally Badarou, while Fonzie Thornton and Benny Diggs pitched in with backing vocals.
Was Chaka Khan really meant to sing 'Addicted to Love'?
Rufus & Chaka Khan - Ain't Nobody (Official Video) Remastered Audio HQ
Not only was 'Addicted to Love' written with Chaka Khan in mind, but Robert Palmer and Chaka actually originally recorded it as a duet.
If you look at the liner notes, Khan even gets credit for the vocal arrangement on the song.
"I bumped into her at a club," Palmer told the Los Angeles Times in 1986.
"We hit it off immediately. I spent the evening with her. I was impressed. She's the one singer I've always wanted to sing with."
He added: "I told her I was recording and she wanted to come to the studio. She showed up and we sang this song together that I was working on. The record sounded great.
"Politics intervened. Her people said it was a conflict of interest. She'd have three singles out at the same time."
Of that credit Khan has on the song, Palmer explained: "She threw parts in and helped develop the song.
"I couldn't use her vocals but she deserves credit for what she contributed to the arrangement."
Warner Brothers were worried that Chaka was at risk of getting overexposed, and to be fair Chaka had put out three singles from the previous year's I Feel For You album in 1985, as well as '(Krush Groove) Can't Stop the Street' from the Kush Groove soundtrack and 'Own The Night' from Miami Vice.
Steve Winwood - Higher Love (Official Music Video)
The following year saw the release of Khan's fourth album Destiny and its four singles, as well as her chart-topping appearance on Steve Winwood's 'Higher Love'.
Talking in 2008 about changes in the industry, Chaka told the Toronto Star: "I'm glad things are shifting and artists – not labels – are having more control over their art.
"My previous big record company has vaults of my recordings that haven't seen the light of day that people need to hear.
"This includes Robert Palmer's original recording of 'Addicted to Love' – which they took my vocals off of! We are working on getting it all back now."
When was 'Addicted To Love' released and where did it get in the charts?
'Addicted To Love' was first released in November 1985 on the Riptide album, with the version on the LP clocking in at just over six minutes.
An edited single mix lopped off two minutes and was released in January 1986, with 'Remember to Remember' on the B-side in the UK, and 'Let's Fall in Love Tonight' on the flip in the US.
Riptide went to number 17 in the UK album charts and number 8 on the US Billboard 200.
As a single, 'Addicted to Love' did even better, reaching number five in the UK and going all the way to number one in the US.
Who are the women in the 'Addicted to Love' video and who directed the promo film?
Robert Palmer - Addicted To Love (Official Music Video)
One of the things that helped make 'Addicted to Love' the enduring classic it has become is its truly iconic music video.
Featuring a suave, suited Robert Palmer backed by an all-girl model band in heavy makeup, miming along to the song, which was being played off-camera by actual musicians.
Directed by fashion photographer Terence Donovan, the film had heavy rotation on the still fledgling MTV, and won the channel's Best Male Video award at its annual awards.
The women in the "band" – tracked down by Noblemania who did a lovely interview with four of the five – were Julie Pankhurst (keyboard – and that's her on the single sleeve), Patty Kelly (guitar), Mak Gilchrist (bass guitar), Julia Bolino (guitar), and Kathy Davies (drums).
Before 'Addicted to Love', Julie hadn't had done anything, Patty didn't know what a music video was, Mak had done a load of adverts, and Julia had done vids for Rod Stewart and The Outfield.
As well as a bit part in James Bond movie Octopussy, Kathy had been in the Zaine Griff video for 'Figures' and a pop video for reggae group The Simeons, directed by the actual Paul McCartney ("He was incredibly charming and kind. He was very relaxed and made everyone feel comfortable.")
It's fair to say that they weren't hired for their musical ability, but they absolutely nailed the look and vibe required.
Despite her 007 experience, Kathy was relegated to the back as the drummer and didn't even get a closeup.
Did she mind? "I guess the naughty ones always get sent to the back!" Was she miffed about being blocked off by Palmer for most of the vid? "Not really. He had a good bum."
Robert Palmer - I Didn't Mean To Turn You On (Official Video)
Robert probably wanted to keep a fair distance from the girls.
"Director Terence Donovan got us tipsy on a bottle of wine but as we were having our make-up retouched, I lost balance on my heels and knocked the top of my guitar into the back of Robert's head, and his face then hit the microphone" bass player Mak told Q magazine in 2009.
"I remember feeling an acute sense of embarrassment when I first saw how sexy the video was. The most unusual place I saw it was on a huge screen on the side of a Tokyo building."
The women didn't know Robert Palmer all that well before the shoot, but all said lovely things about him after.
(Julie: "He was polite and the ultimate professional." Patty: "Professional and a gentleman." Kathy: "He was very friendly and happy." Mak: "A legend…and was a humble guy with it." Julia: "Very polite and a little remote (his wife was there!")
Who has covered 'Addicted to Love'?
Tina Turner - Addicted To Love (Live)
Tina Turner was an immediate fan of 'Addicted to Love', and started playing it live as early as 1986.
A concert version was release on her Tina: Live in Europe album in 1988, while a single mix of the live cover has featured on her compilation albums Simply the Best, All the Best and Tina!
Since then it's been covered by acts as diverse as Let Loose, Eagles of Death Metal, Florence + The Machine, Garth Brooks, the cast of Glee and Sheridan Smith.
One artist who hasn't covered it is Slade's Noddy Holder, but maybe he's just too intimidated by how good the original is.
"The one main song that I wish that I'd written and recorded is 'Addicted To Love' by Robert Palmer," he told Soundchecks.
"To me, that's a perfect pop song. Everything about it really hits the nail on the head."