Noddy Holder and Dave Hill get together: Are Slade about to reform?
24 February 2022, 11:23 | Updated: 19 September 2023, 14:18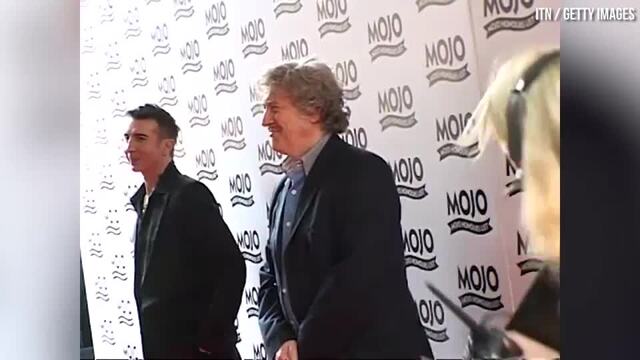 2007: Noddy Holder of Slade hits the red carpet at photocall
A few months after those reunion rumours, Noddy and Dave get tongues wagging again.
Just before Christmas last year, it was rumoured that the original Slade lineup of Noddy Holder, Jim Lea, Don Powell and Dave Hill could reunite.
Noddy and Jim both left Slade in 1992, with Don being forced from the group in 2020, leaving Dave as the sole original member in the band.
The current Slade lineup also features John Berry on bass and vocals, Russell Keefe on vocals and keyboards and Alex Bines on drums.
"It would be amazing if we could work out our differences," Noddy was reported to have told The Sun about the chance of the classic lineup getting back together.
"Maybe we'd have to have glass barriers between us on stage so that there would be no fisticuffs on stage."
He was said to have added: "I think it's a long time before [Don Powell and Dave Hill] get talking again. But that happens in rock 'n' roll bands. If it's not one crisis, it's another."
Coincidentally, over the last few months, Slade have been adding official "visualizer" videos of their biggest hits to their official YouTube channel, and re-releasing their classic albums in limited edition "splatter" vinyl.
But Noddy's manager Colin Newman poured cold water on the suggestion that the classic Slade could get back together and perhaps play the Sunday afternoon Legend's Slot at Glastonbury.
He told a Slade fan facebook page: "There was NO NODDY INTERVIEW with The Sun."
But now tongues are wagging again after Noddy's wife Suzan Holder posted a new photo of Noddy and Dave together.
"Lunch TODAY 👍 I will not be taking any further questions 😜 #NoddyHolder #DaveHill #Slade," she said.
The post has naturally sparked new hopes and rumours of a proper Slade reunion, but could well just be two old friends catching up.
If they did get back together Noddy could contribute new material, as he revealed in 2020 that had been working on new songs.
Slade - Merry Xmas Everybody - Official Video
Back then, Noddy said that he only saw his former bandmates infrequently and absolutely ruled out any future live return.
"I haven't seen Jim for a long, long time," he said.
"It'll be about a year since I saw Dave – if I'm going through Wolverhampton, I'll call in for a cup of tea."
Noddy added: "When I left the band, we weren't getting on. We did get together in the same room about 10 years ago but we were arguing again within five minutes."