QUIZ: How many acts who played the 2002 Golden Jubilee Party at the Palace can you name?
24 May 2022, 09:35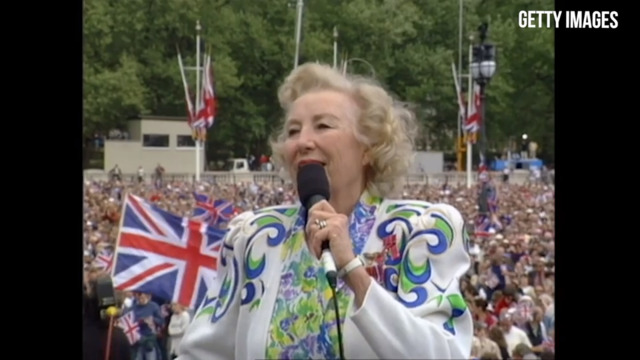 Dame Vera Lynn performs 'The White Cliffs of Dover' at Buckingham Palace VE Day celebrations
Paul McCartney, ABBA, Cliff Richard, Napalm Death? Can you pick out the actual artists who played the 2002 Party at the Palace?
This weekend (June 4) a host of music legends will head to Buckingham Palace to celebrate the Queen's unprecedented Platinum Jubilee with the 2022 Party at the Palace.
Queen + Adam Lambert will open the show. Diana Ross will close it. Everyone from Rod Stewart to Duran Duran rounds out the bill.
It's not the first Jubilee concert celebrating Her Majesty, of course.
Ten years ago we had the Diamond Jubilee concert on The Mall. 20 years ago we had the first Party at the Palace to celebrate Queen Elizabeth II's Golden Jubilee.
The running order for that 2002 show is a perfect pop time capsule, filled with classic artists and the biggest stars of the day. But can you remember the 27 artists who played the show and pick them out from this list?