The amazing story of the Blondie-Jam-Pistols-Rollers supergroup that nearly was
9 March 2023, 12:34 | Updated: 18 September 2023, 10:46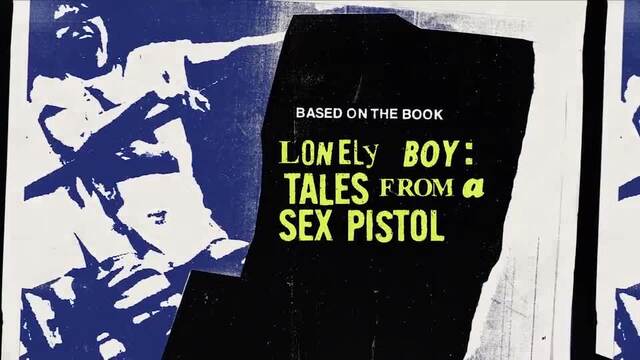 Watch the official trailer for Pistol
Blondie + The Jam + Sex Pistols + Bay City Rollers = the greatest band that never was.
There have been some amazing supergroups in pop history, from Electronic (Bernard Sumner and Johnny Marr) to Crosby, Stills, Nash and Young to The Traveling Wilburys (George Harrison, Roy Orbison, Bob Dylan, Tom Petty and Jeff Lyne)
Blondie drummer Clem Burke has revealed how we nearly got what would have been the ultimate pop-punk supergroup, mixing up members not just of the Sex Pistols and Blondie but also The Jam and – incredibly – the Bay City Rollers.
"I remember doing a gig with Sid [Vicious], a one off gig for a laugh, at the Electric Ballroom, And Blondie came down to that show." said original Sex Pistols bass player Glen Matlock during a Q&A at London's iconic 100 Club last night (March 7).
Blondie's Clem Burke recalled: "I was definitely there, I arrived with Joan Jett in the back of a pick up truck. Marc Bolan was there with The Damned.
"I think Glen and I first met around the same time. I reached out to Glen because I was trying to form a band with Eric Faulkner from the Bay City Rollers and Paul Weller and myself and Glen."
Clem added: "I thought it would've been interesting to do that at the time but it never came to fruition. Our friendship developed and we spent many afternoons in the pub on the King's Road."
While that dream supergroup never came together, this summer you will be able to see the first UK show of Generation Sex, a mashup of classic UK punk bands the Sex Pistols and Generation X.
Pistols guitarist Steve Jones and drummer Paul Cook will join up with Generation X singer Billy Idol and bass player Tony James to play at the Dog Day Afternoon event at London's Crystal Palace Park on July 1.
The band will play a mix of both groups' songs at the special event, which is headlined by Iggy Pop, with support from Blondie, who have been playing with ex-Pistol Glen Matlock in Chris Stein's absence due to illness.
Also recently added to the bill are Buzzcocks, who are now fronted by long-time member Steve Diggle after the sad death of frontman Pete Shelley in 2018.
Rounding out the running order are up-and-coming punk rockers Lambrini Girls, and tickets are on sale now.