The Rolling Stones new album: Bill Wyman to record with band for first time in three decades
12 June 2023, 12:05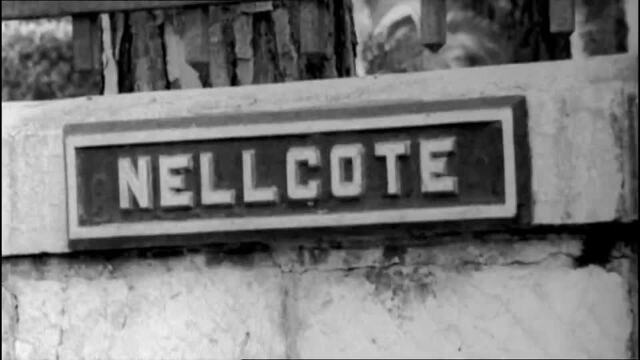 Stones in Exile – Rolling Stones documentary trailer
Bill Wyman last played with The Rolling Stones a decade ago and hasn't been on a new album since Steel Wheels in 1989.
The Rolling Stones have been talking up a new studio album for a very long time.
When it eventually comes, the record will be the band's first since 2016's covers album Blue & Lonesome and the first of newly-written material since 2005's A Bigger Bang.
The group have already confirmed that the album will feature the drumming of both Charlie Watts, who died in 2021 and his replacement Steve Jordan, as well as special guests Paul McCartney and Ringo Starr.
And now rumours have emerged at a more surprising player from Stones history featuring on the recording, which will be produced by Andrew Watt.
According to The Sun, Bill Wyman – who was the band's bass player from their earliest days all the way through to 1993 – will appear on as-yet-untitled album.
If true, the guest spot will mark Wyman's first recorded contribution with the band since 1989's Steel Wheels album.
Wyman joined The Rolling Stones in late 1962 as a replacement for Dick Taylor and actually left the group in 1991, though his departure wasn't actually formally announced till two years later.
He returned to the group briefly during their anniversary 50 & Counting shows 11 years ago to play on 'It's Only Rock 'n Roll' and 'Honky Tonk Women' at The O2 in London on November 25 and 29, 2012, though long-time touring member Darryl Jones performed for most of the show.
The Rolling Stones - Mixed Emotions (Steel Wheels Live)
While short-lived guitarist Mick Taylor returned as a special guest throughout the tour – to play 'Midnight Rambler', '(I Can't Get No) Satisfaction' and often 'Can't You Hear Me Knocking' – Wyman did not.
Neither Wyman nor Mick Taylor appeared during the band's Sixty tour last year.
"Not for a second have I regretted leaving," Wyman recently said when asked about his departure.
"Within two years of leaving the Stones I was married to Suzanne [Accosta]. We've been married for 30 years, we have three beautiful daughters, it couldn't be better."
Wyman's marriage to Accosta was his third. He was wed to Diane Cory from 1959 to 1969 and more controversially to Mandy Smith from 1989, when she was 18 years old, to 1993.
Since quitting the Stones, Wyman has led his own group, Bill Wyman's Rhythm Kings.
The Rolling Stones - Living In A Ghost Town
While The Rolling Stones have not released an album of new music for nearly 20 years, 2012's GRRR! compilation included the new songs 'Doom and Gloom' and 'One More Shot'.
2020 saw the release of surprise lockdown single 'Living in a Ghost Town' and the following year, the band worked on outtakes for the deluxe re-release of 1981's Tattoo You.
Guitarist Keith Richards revealed last year that the band had been recording new material for their first ever release without Watts, though some contributions recorded before his death will be included.