Paul McCartney and Ringo Starr to play on new Rolling Stones album for first time in over 50 years
22 February 2023, 09:57 | Updated: 13 September 2023, 15:30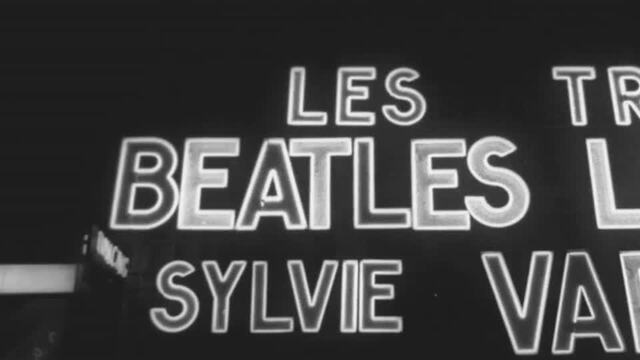 Paul McCartney – Eyes of the Storm photobook trailer
Paul McCartney is going to appear on a Rolling Stones record for the first time in over half a century.
The Rolling Stones and The Beatles have been pop rivals for over 60 years.
But despite occasional bad blood there have been moments of collaboration – and now both surviving Beatles Paul McCartney and Ringo Starr are in line to appear on a new Rolling Stones album.
According to Variety, McCartney has already recorded some bass guitar for the long-awaited record, which will be produced by Andrew Watt.
What's more, Ringo Starr is also said to be planning to lay down some music for the project, though it's not clear if that will be drums or another contribution.
As well as writing the early Rolling Stones' hit 'I Wanna Be Your Man' with John Lennon, Paul has featured on a previous Rolling Stones recording.
The Rolling Stones - We Love You (Official Video)
Both he and John sang backing vocals on 1967's 'We Love You' single, a song partly inspired by The Beatles' own 'All You Need Is Love', which featured Mick Jagger among a chorus of backing singers.
Since founding member Bill Wyman's departure from the Stones in 1991, Darryl Jones has played bass for the group on tour and in the studio.
Meanwhile, long-time drummer Charlie Watts – who died in August 2021 – has been replaced behind the kit by his friend and band associate Steve Jordan.
The Rolling Stones - Doom And Gloom
The Rolling Stones' last studio album was 2016's blues covers collection Blue & Lonesome, while their last album of newly-written material was nearly two decades ago – 2005's A Bigger Bang.
2012's GRRR! compilation included the new songs 'Doom and Gloom' and 'One More Shot', while 2020 saw the release of surprise lockdown single 'Living in a Ghost Town'.
The following year, the band worked on outtakes for the deluxe re-release of 1981's Tattoo You.
Guitarist Keith Richards revealed last year that the band had been recording new material for their first release without Watts.
The Rolling Stones - Living In A Ghost Town
It's been confirmed that some drum tracks recorded by Charlie before his death will feature on the record
"We are recording the new album now and we are going to LA in a few weeks to carry it on and finish it off," Ronnie Wood said last November.
"Charlie is on some of the tracks and [so is] drummer Steve Jordan."
Richards had said a month earlier: "Let me put it this way. You haven't heard the last of Charlie Watts."