Hear Jimi Hendrix's unearthed Hollywood cover of 'Sgt Pepper's Lonely Hearts Club Band'
16 October 2023, 12:41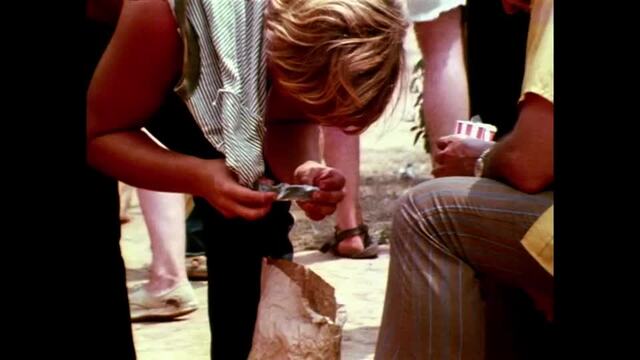 Jimi Hendrix – Electric Church documentary trailer
We've all heard Jimi Hendrix play The Beatles at the Isle of Wight, but this newly-released version rocks just as hard.
The Beatles and Jimi Hendrix came from opposite sides of the world but their paths very much intersected in the mid-to-late 1960s.
Hendrix actually broke through in the UK before the US, having come to England while being managed by Chas Chandler of The Animals, and it was over here where he memorably covered The Beatles' 'Sgt Pepper's Hearts Club Band' for some of the band themselves.
Paul McCartney and George Harrison were in attendance at the Saville Theatre on June 4, 1967 just days after the track's parent album was first released to see Jimi open his set with their song.
Jimi continued to play the track at future shows, with the song featuring at his memorable Isle of Wight Festival on August 21, 1970, just weeks before his death,
That show has been available in full for over two decades as Blue Wild Angel: Live at the Isle of Wight, but now another Hendrix performance of 'Sgt Pepper' is hitting shelves.
Sgt. Pepper's Lonely Hearts Club Band (Live at The Hollywood Bowl, Hollywood, CA - Augu...
Hendrix played the Beatles' classic as part of his set at the Hollywood Bowl on August 18, 1967, and that full show is going to be released on November 10.
You won't have to wait that long to hear the Fab Four cover, as it's been released already as a teaser single for the posthumous live release, and it's just as rocking as the Isle of Wight take.
The full tracklisting of Jimi Hendrix Experience: Hollywood Bowl August 18, 1967 is as follows:
Introduction
Sgt. Pepper's Lonely Hearts Club Band
Killing Floor
The Wind Cries Mary
Foxey Lady
Catfish Blues
Fire
Like a Rolling Stone
Purple Haze
Wild Thing