Jimi Hendrix's Star Spangled Banner remembered: Guitar icon's musical statement of the '60s
14 August 2023, 12:44 | Updated: 19 September 2023, 14:10
Jimi Hendrix was one of the most influential and innovative guitarists of all time, and his performance of the American national anthem at the Woodstock Festival in 1969 was a defining moment of his career and of the turbulent decade.
Using his electric guitar and a variety of effects, Jimi Hendrix transformed the traditional song into a sonic expression of the social and political issues that shaped the era, such as the Vietnam War, the civil rights movement, and counterculture.
Jimi Hendrix was born in Seattle, Washington, in 1942, and began playing guitar at the age of 15. He served in the US Army as a paratrooper from 1961 to 1962, but was discharged after an injury.
He moved to New York City and became a session musician, playing with artists such as Little Richard, Ike and Tina Turner, and Curtis Knight. In 1966, he was discovered by Chas Chandler, the former bassist of The Animals, who became his manager and brought him to London.
There, he formed The Jimi Hendrix Experience with bassist Noel Redding and drummer Mitch Mitchell, and quickly rose to fame with his virtuosic and experimental style of playing.
He released three albums with the band: Are You Experienced (1967), Axis: Bold as Love (1967), and Electric Ladyland (1968), which featured some of his most famous songs, such as 'Purple Haze', 'Foxy Lady', 'Little Wing', 'Voodoo Child (Slight Return)', and 'All Along the Watchtower'.
Hendrix was also known for his electrifying live performances, which often included feedback, distortion, wah-wah pedals, fuzz boxes, and other effects that he used to create new sounds and textures. He also used his guitar as an extension of his body, playing it with his teeth, behind his back, or setting it on fire.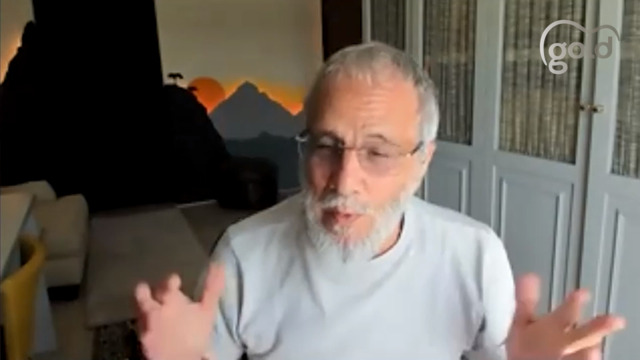 Yusuf/Cat Stevens looks back on Beatles influence and touring with Jimi Hendrix
He stunned audiences at the Monterey Pop Festival in 1967 with his rendition of 'Wild Thing', which ended with him smashing and burning his guitar on stage. He also headlined the Isle of Wight Festival in 1970, where he played to over 600,000 people.
However, his most memorable performance was at the Woodstock Festival in 1969, which was billed as '3 Days of Peace & Music'.
The festival took place on a dairy farm in Bethel, New York, from August 15 to 18, and attracted over 400,000 people who came to see some of the biggest names in rock music at the time, such as The Who, Janis Joplin, Santana, Grateful Dead, Crosby Stills Nash & Young, Jefferson Airplane, and many more. The festival was also a symbol of the hippie movement and its ideals of peace, love, harmony, and freedom.
Jimi Hendrix - National Anthem U.S.A (Woodstock 1969) Louder! #Jimihendrix
Hendrix was scheduled to close the festival on Sunday night, but due to delays and technical difficulties, he did not take the stage until Monday morning around 9am, when most of the crowd had already left. He was accompanied by a new band called Gypsy Sun & Rainbows (later renamed Band of Gypsys), which consisted of his old friend Billy Cox on bass, Mitch Mitchell on drums, Larry Lee on rhythm guitar, and Juma Sultan and Jerry Velez on percussion.
They played a set of 16 songs that lasted for nearly two hours. Some of the highlights were 'Hey Joe', 'Red House', 'Voodoo Child (Slight Return)', 'Purple Haze', and 'The Star Spangled Banner'.
Hendrix's version of 'The Star Spangled Banner' was not planned or rehearsed; it was a spontaneous decision that he made on stage. He had played the song before in some of his concerts as a tribute to his country or as a joke, but this time it was different.
He used his guitar to mimic the sounds of bombs, rockets, sirens, screams, and gunfire that were associated with the Vietnam War, which was still raging at the time and had caused much controversy and protest among Americans.
He also incorporated elements of other songs into his rendition, such as 'Taps', a bugle call used at military funerals; 'America The Beautiful', another patriotic song; and 'Machine Gun', one of his own anti-war songs.
Hendrix's performance of 'The Star Spangled Banner' was a powerful musical statement that reflected the mood and spirit of the sixties. It was both a celebration and a critique of America; a tribute and a protest; a homage and a parody.
It was an expression of his artistic vision and technical mastery; a demonstration of his creativity and innovation; a display of his emotion and passion. It was a sonic portrait of a nation in turmoil and a generation in revolt. It was, in short, a masterpiece.
Hendrix's performance was captured on film by director Michael Wadleigh, who was making a documentary about the Woodstock Festival. The film, titled Woodstock, was released in 1970 and won an Academy Award for Best Documentary Feature.
The film also featured Hendrix's performance of the national anthem as its closing scene, giving it more exposure and impact. The song was also included on the soundtrack album of the film, which sold over two million copies and won a Grammy Award for Best Album of the Year.
When asked about some negative reactions to his "unorthodox" treatment of the song, Hendrix said: "I'm American so I played it ... Unorthodox? I thought it was beautiful, but there you go."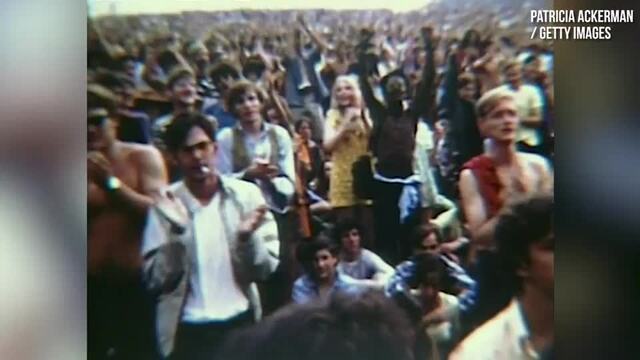 Huge crowds gather for Woodstock in 1969
It is widely regarded as one of the greatest moments in rock history and one of the most iconic performances of the 20th century. It has also been inducted into the Grammy Hall of Fame and the Library of Congress' National Recording Registry.
It has influenced countless musicians and artists, such as U2, Bruce Springsteen, Rage Against The Machine, Neil Young, and Metallica. It has also been used in various films, TV shows, video games, and commercials as a symbol of rebellion, patriotism, or nostalgia.
Jimi Hendrix died on September 18, 1970, at the age of 27, from an accidental overdose of barbiturates. He left behind a legacy of music that continues to inspire and amaze people around the world.
His performance of 'The Star Spangled Banner' at Woodstock remains one of his most enduring and memorable achievements, and a testament to his genius and greatness.