Paul McCartney says his "live" duet with John Lennon still "feels very real"
7 August 2023, 13:15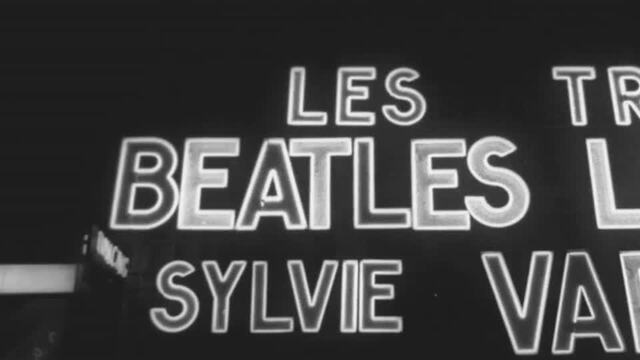 Paul McCartney – Eyes of the Storm photobook trailer
Paul McCartney has been "duetting" with the late John Lennon on his recent tours.
When director Peter Jackson and his team used computer technology to isolate the individual instruments and voices for his Get Back documentary series, it opened up a world of possibilities for The Beatles.
Not only was the technique used to remaster and remix the band's Revolver album and complete the band's upcoming "final" single, it's even allowed the impossible: a convincing "duet" featuring the voice of the late John Lennon.
That's just what Paul McCartney did, adding a version of The Beatles 'I've Got A Feeling' featuring video and vocals from John to his Got Back tour setlist, including his headlining show at last year's Glastonbury Festival.
'It's one of my favourite bits in the show now,' McCartney told The Australian Daily Telegraph (via Daily Mail)
"It was hard to hold your emotions back actually. You could just get overcome."
Paul McCartney - I've Got a Feeling (feat. John Lennon) (Glastonbury 2022)
He added: "Because it was the magic – it was my buddy, who's been dead a long time, and here he was, back, and I'm working with him again.
"And even though it's sort of mechanical trickery, it feels very real."
McCartney recently assured fans that the upcoming final Beatles single, believed to be 'Now and Then', has not artificially re-created or constructed Lennon's voice.
"To be clear, nothing has been artificially or synthetically created," Paul said.
"It's all real and we all play on it. We cleaned up some existing recordings - a process which has gone on for years."
McCartney, Ringo Starr and George Harrison started work on 'Now and Then' during the Anthology project in the mid-1990s, when they added their parts to other old Lennon demos 'Free as a Bird' and 'Real Love'.
The Beatles - Free As A Bird
However, they abandoned the track after a while, in part due to the poor audio quality of the John Lennon demo tape they were working with.
John's son Sean has also explained the upcoming release: "All we did was clean the noise from the vocal track. People are completely misunderstanding what occurred.
"There have always been ways of 'de-noising' tracks but AI just does it better because it learns what the vocal is and is able to very precisely remove everything that is not the vocal."