The greatest one hit wonders of all time, ranked
17 March 2023, 10:34 | Updated: 20 September 2023, 14:07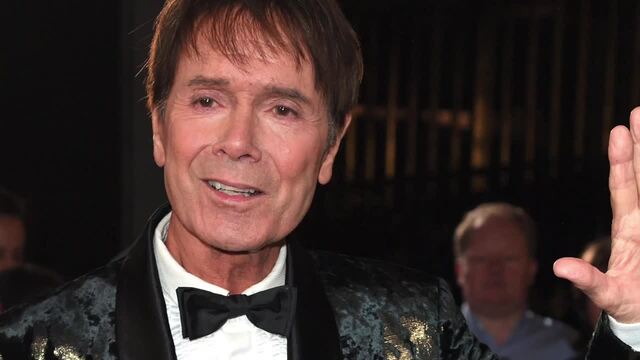 Cliff Richard on the state of chart music today
It's better to burn out than to fade away – these artists made a massive impression with one super hit.
The Beatles racked up 38 top 40 hits in the UK. The Rolling Stones have 43. But not every artist is destined to score multiple charting singles.
And among those with more modest success are the One Hit Wonders – stars who burned ever so brightly for one smashing song, but were never seen again in the charts.
Not that there's anything wrong with that. One hit is one more than 99.9% of aspiring musicians could ever dream of, so we're much here to celebrate these classic one-offs from some seriously talented stars.
Some ground rules: we're only including artists who have had a maximum of one hit in the UK AND US, so we're not featuring the likes of Cilla Black or Mungo Jerry, who had oodles of British hits, despite their only having one US charting song, or The Knack, whose second single 'Good Girls Don't' reached 11 in the US.
NENA | 99 Red Balloons [1984] (Official HD Music Video)
Some of these artists below may have had more than one top 40 hit in other countries, but we're completely skipping the likes of Nena, who is a bona fide German language pop superstar, and Shocking Blue, who scored loads of hits in their native Netherlands beyond 'Venus'.
We're also dodging out-and-out novelty songs, so no Clive Dunn, St Winifreds or Bobby Pickett. We're also skipping projects that were themselves one-offs, so no 'Pump Up The Volume'.
Edison Lighthouse – 'Love Grows (Where My Rosemary Goes)'

Edison Lighthouse - Love Grows (Where My Rosemary Goes) (Official Video)

Like many other one-hit wonders, Edison Lighthouse were a group hastily put together to capitalise on a tune that was sure to be a hit.

Recorded by Tony Burrows and the band that had just been assembled, 'Love Grows (Where My Rosemary Goes)' topped the UK charts in January 1970 and went to number 5 in the US.

Edison Lighthouse didn't get another song in the top 40, but their one hit returned to the charts in 2022 off the back of a TikTok meme.

Norman Greenbaum – 'Spirit in the Sky'

Spirit In The Sky - Norman Greenbaum (Official Lyric Video)

A soaring late-'60s standard, 'Spirit in the Sky' went to number three in the US and topped the UK singles chart (future covers by Doctor and the Medics and Gareth Gates also went to number one years later)

Norman Greenbaum is Jewish, but that didn't stop him crunking out this pseudo-religious classic that's littered with references to Jesus.

The story goes that after watching Porter Wagoner singing a gospel song on TV, Greenbaum said: "I thought, 'Yeah, I could do that,' knowing nothing about gospel music, so I sat down and wrote my own gospel song. It came easy. I wrote the words in 15 minutes."

In truth, it shows ("When I die and they lay me to rest / Gonna go to the place that's the best"), but when a song is this catchy it doesn't really matter.

Brian and Michael – 'Matchstalk Men and Matchstalk Cats and Dogs (Lowry's Song)'

Matchstalk Men & Matchstalk Cats & Dogs ~ Top of The Pops 1978

Let's get this out the way. Status Quo got there first with their own LS Lowry tribute 'Pictures of Matchstick Men' in 1968. Oasis referenced Lowry's paintings with their beautiful 2006 video for earlier B-side 'The Masterplan'.

In between came folk duo Brian and Michael 'Matchstalk Men and Matchstalk Cats and Dogs (Lowry's Song)', a celebration of Lowry's unique and now-iconic figures and scenes of what became Greater Manchester ("He painted Salford's smokey tops / On cardboard boxes from the shops").

The pair that recorded number one in the UK singles chart in 1978 were Brian Burke and Michael Coleman, and they were backed by St Winifred's School Choir, who contributed 'The Big Ship Sails on the Alley-Alley-O' to the recording.

Thunderclap Newman – 'Something in the Air'

Thunderclap Newman - Something In The Air (1969)

It was The Who's guitarist Pete Townshend who got Thunderclap Newman together, assembling a group around drummer and singer Speedy Keen.

The group was rounded out by Jimmy McCulloch on guitars, Pete himself on bass (credited to Bijoiu Drains for some reason), and Andy "Thunderclap" Newman on piano, also lending his name to the group.

Originally called 'Revolution', The Beatles having a hit of the same name prompted a quick title change to 'Something in the Air'.

The song topped the UK singles charts and has endured as a '60s counterculture classic, but follow-up 'Accidents' stalled at 46 and their other singles didn't chart at all.

Toni Basil – 'Mickey'

Toni Basil "Hey Mickey" Music Video

Toni Basil is best known for this incredible hit, originally released by Racey as 'Kitty' without the all-important "Oh Mickey, you're so fine" chant that Toni added in herself, but she actually had a pretty important career before then.

Before Toni became a popstar just shy of 40, she had been a choreographer to the stars for a couple of decades, putting singers and dancers through their paces on TV hits like The T.A.M.I. Show and films like The Monkees' Head.

She worked with Talking Heads and Bette Midler, and choreographed David Bowie's remarkable Diamond Dogs and Glass Spider Tours.

Toni had something of a stop-start singing career until she made 'Mickey' a global hit, but follow-up 'Nobody' stalled outside the top 50 and while her debut album Word of Mouth reached number 15 in the UK, her second and final album Toni Basil failed to chart at all.

Anita Ward – 'Ring My Bell'

Anita Ward - Ring My Bell - TROS TOP 50 - (1979) • TopPop

Originally written by Frederick Knight for the then 11-year-old Stacy Lattisaw about being on the phone, 'Ring My Bell' was spruced up with slightly more grown-up lyrics ("The night is young / And full of possibilities") and given to Anita Ward.

She wasn't sure at first, but was persuaded to jump on the disco craze. It worked out, as she scored her only top 40 hit with the song, topping the charts in both the UK and US.

The Surfaris – 'Wipe Out'

It's hard to believe today, but 'Wipe Out' was originally recorded and released as a B-side, being found on the flip of 'Surfer Joe'. It charted in both 1963 and 1966, peaking at number 5 in the UK and number 2 in the US.

DJs and record buyers immediately latched on to 'Wipe Out' though, and you'll be hard pressed to find a surfing movie or TV show anywhere that doesn't feature it, often with that cackle from their manager Dale Smallin.

The song was covered in 1987 by hip-hop trio The Fat Boys feat. The Beach Boys, with their spin on the classic going to number 12 in the US and as high as number 2 in the UK.

The Crazy World of Arthur Brown – 'Fire'

Fire - The Crazy World Of Arthur Brown @ TOTP 1968

The Crazy World of Arthur Brown are best remembered for frontman Arthur Brown's flaming helmet, facepaint onstage antics, but their sole charting hit owes much of its success to the swirling keyboard from Vincent Crane.

It went all the way to number 1 in the UK and peaked at number 2 in the US (only The Beatles' 'Hey Jude' kept it off the top).

Brown wanted to build a whole concept album around the single, but was talked down into just doing a side of Fire-related material, with the other half of the self-titled The Crazy World of Arthur Brown being made up of other songs.

The album was a smash hit, but follow-up single 'Nightmare' failed to break the top 40 on either side of the Atlantic.

Althea & Donna – 'Uptown Top Ranking'

Althea & Donna - Uptown Top Ranking

Recorded by Althea Forrest and Donna Reid when they were just 17 and 18, 'Uptown Top Ranking' featured the Jamaican teenagers' singing over the backing track of 'Three Piece Suit' as an answer record to Trinity's song.

The story goes that John Peel helped make the record a hit when he played the song by mistake, intending to play Might Two's 'Calico Suit' that was on the flipside of the single.

A Top of the Pops performance propelled the track all the way to number one in 1978, earning Althea & Donna the record for youngest female duo to reach the number-one spot on the UK charts.

Backed by reggae band The Revolutionaries, Althea & Donna recorded and released the Uptown Top Ranking album the same year, but failed to score another charting single (despite 'No More Fighting' being every bit as good a song as their hit).

Zager and Evans – 'In the Year 2525'

Zager And Evans - In The Year 2525 (Exordium & Terminus) (1969)

'In the Year 2525' isn't just a one-hit wonder... there's a strong argument that it's the ULTIMATE one-hit wonder.

Why so? Well, Zager & Evans sci-fi masterpiece makes the duo (still) the only act to go to number one on BOTH sides of the Atlantic, yet fail to have a single Top 100 single in either the UK or US before or after.

Written by Rick Evans, it was initially a local hit for the Truth label before a slightly tweaked version took the world by storm on RCA Victor.

The duo stuck around for a while making fine music, though without much further chart success.

Evans died in February 2017, while Zager still works in music, building custom guitars in Lincoln Nebraska to this day.