10cc reveal why they turned down the Legends Slot at Glastonbury Festival
7 July 2022, 10:59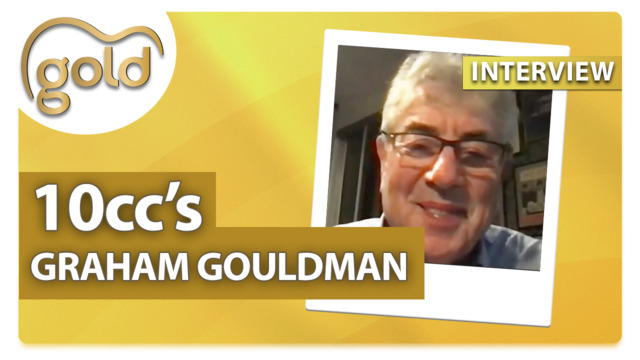 Graham Gouldman teases new 10cc album!
Diana Ross was the last Legend to rock up to Glastonbury on Sunday afternoon, but why did 10cc turn it down?
The Sunday afternoon Legend's Slot has become something of a Glastonbury tradition.
Stars as diverse as Lionel Richie, Johnny Cash, Kylie Minogue, Leonard Cohen, Neil Diamond, Dolly Parton and most recently Diana Ross have wowed the crowd on the Pyramid Stage over the last couple of decades.
One band that has apparently been offered the slot but not yet taken up the offer is 10cc.
Graham Gouldman, the sole remaining founding member of the group, told the Daily Mail why they had to turn it down.
"We've had an offer to play the legends slot at Glastonbury," Gouldman said. "But they want the original line-up to reform. I don't think that's likely."
With their roots in various bands in the 1960s, 10cc officially formed in 1972 with the lineup of Lol Creme, Eric Stewart, Graham Gouldman and Kevin Godley
Godley and Creme left to form a duo in 1976, while Eric Stewart left in 1995, and there have been a number of various lineup changes over the years.
The current 10cc lineup features Gary Gouldman with Paul Burgess, Rick Fenn, Keith Hayman and Iain Hornal.
As well as working with 10cc, Graham recently collaborated with Queen guitarist Brian May on a new track due for release next week.
"I'm releasing a track with Brian next week called 'Floating In Heaven'," he said.
"It's to accompany the first images from NASA's James Webb Telescope."