When Tina Turner and Cher absolutely smashed their duet of 'Shame Shame Shame'
26 May 2023, 14:48 | Updated: 26 September 2023, 14:01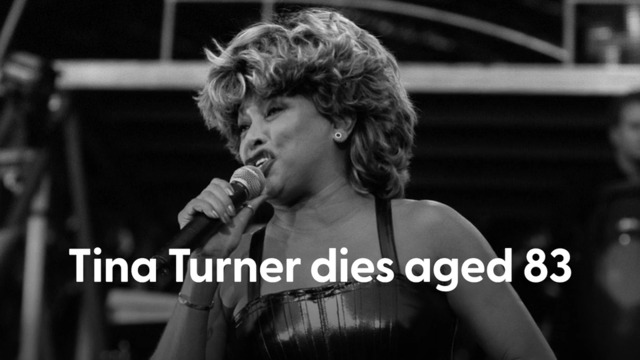 Singer Tina Turner dies aged 83
Two absolute icons for the price of one.
Tina Turner was at the very top of the pop world for well over half a century.
As well as all of her classic solo hits, the Queen of Rock 'n' Roll was always up for an extra special duet.
In the studio and on stage, she hooked up with everyone from Paul McCartney and Mick Jagger to Beyoncé, David Bowie and even Bruce Willis.
On more than one occasion, she collaborated with her good friend Cher.
The pair of absolute icons have sung allsorts together, including a clutch of Beatles hits and 'Proud Mary', the Creedence Clearwater Revival song Tina made her own at the start of the 1970s.
Cher - Shame Shame Shame (with Tina Turner) (The Cher Show, 04/27/1975)
Our very favourite Cher and Tina Turner duet though came on The Cher Show on April 27, 1975.
As well as performing her own 'Nutbush City Limits' and the aforementioned Beatles medley, that was the day that they performed an absolutely stonking version of 'Shame Shame Shame'
Written by Sylvia Robinson (one half of Mickey & Sylvia), the song was a hit for Shirley & Company a year earlier, with vocals by Shirley Goodman.
Tina had actually covered the song with her then-husband Ike Turner during the 1970s.
The recording remained unreleased until two years after their divorce, when Ike used the Tina-powered song to open his 1980 album The Edge.
It's a fine even-more-disco-y, track but it's the version by Cher and Tina that we keep going back to, not just because of the virtuoso vocals, but also the sheer joy both women exude with their dance moves.