Tina Turner's 10 greatest songs ever, ranked
25 May 2023, 13:16 | Updated: 14 September 2023, 08:27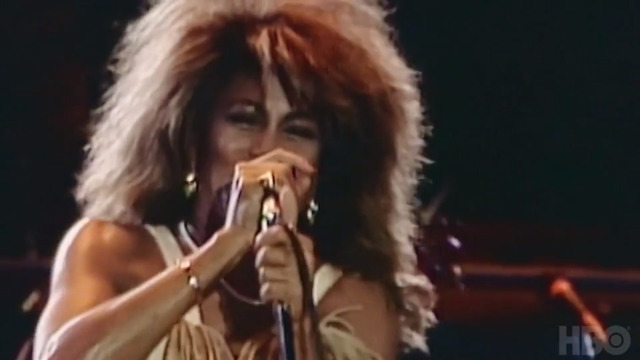 TINA (2021) Official Trailer | HBO
We celebrate Tina Turner's incredible career with her ten biggest and best songs.
When the sad news of Tina Turner's death broke, fans rushed to pay tribute to the one and only Queen of Rock 'n' Roll.
We've also been celebrating her amazing life and peerless work, which spanned over half a century and was a major influence on pretty much all pop, rock and soul music that followed.
With around 30 studio albums over whole career, it's not been easy to choose just a couple of handfuls of Tina Turner's very best work.
We've had to leave off some of our own very favourite (her cover of 'Get Back' is better than The Beatles, early single 'A Fool In Love' is still as fresh as ever), but we think this collection from across her half century in pop is simply the best.
Private Dancer

Tina Turner - Private Dancer (Official Music Video)

Written by Mark Knopfler of Dire Straits with an instrumental even recorded before it found its rightful home with Tina Turner.

The band – without Mark – re-recorded the backing with a new guitar line by Jeff Beck (the world's second-ugliest guitar solo" Knopfler is said to have later complained) and Tina's soaring vocal line took the song to the next level.

It was the title track from her 1984 "comeback" album that catapulted her not just to a level of stardom comparable to her years with Ike, but way, way beyond it.

Acid Queen

Tina Turner - Acid queen. (Tommy) (1975)

If getting Ken Russell to direct Tommy was a great idea, casting Tina Turner as the Acid Queen was a masterstroke.

Tina Turner had a relatively limited acting career, usually playing larger than life characters that reminded us all quite a bit of Tina Turner, only more so, and she played the Acid Queen to perfection.

Her recording gave the title to her second solo album on 1975 – the last before her complete split from Ike.

I Don't Wanna Fight

Tina Turner - I Don't Wanna Fight (Official Music Video)

Written by Lulu (yes, really) with her brother Billy Lawrie and Steve DuBerry, the soulful 'I Don't Wanna Fight' was first turned down by Sade before Tina more than made it her own for the soundtrack of What's Love Got to Do With It.

Lulu went on to record her own version as a B-side, but it's Tina's 1993 recording – which went top 10 in the UK and US – that's stuck long in the memory.

We Don't Need Another Hero (Thunderdome)

TINA TURNER ★ We Don't Need Another Hero (Thunderdome)【music video】

"Every time we talked about Aunty Entity as we were writing, we'd say: 'Oh, someone like Tina Turner'," said Max Max: Beyond Thunderdome filmmaker George Miller.

"She was the only person we could think of. And sure enough, she was the only person we ever asked."

As well as stealing the whole film, Tina sung its grandiose, suitably OTT theme, very much in her stadium rock vibe of the time.

The song won an Ivor Novello for its writers Graham Lyle and Terry Britten, and its backing choir from King's House School in Richmond, London included future rugby star Lawrence Dallaglio.

GoldenEye

Tina Turner - Golden Eye (HD)

Apparently Ace of Base were the first band booked to come up with a theme song for Pierce Brosnan's debut Bond film that revitalised the franchise, but the project ended up in the laps of Bono and The Edge.

They wrote a demo that, it's said, wasn't up to much until Tina Turner got her hands on it, shook it about and put that voice on top.

Produced by Nellee Hooper, the song went top 10 in the UK and swiftly became regarded as one of the all time great 007 songs.

The Best

Tina Turner - The Best (Official Music Video)

We still have to constantly remind ourself that 'The Best' – one of Tina's signature songs – is actually a cover.

Written by Mike Chapman and Holly Knight, 'The Best' was turned down by Paul Young before Bonnie Tyler recorded it as a single in 1988 and track from her Hide Your Heart album.

Bonnie's version is... absolutely fine. Good even! But (and with the greatest respect to Bonnie), once you've heard Tina's version there really is no going back.

Bonnie Tyler - The Best (Official Music Video)

If there was ever a track that proved it's the singer, not the song, then it's Tina's cover of 'The Best' from the following year. She powerfully bends every single syllable around her for one of the greatest singles of the decade.

It charted 90 places higher than poor Bonnie's version, peaking at number 5 in the UK and becoming one of her best-known and best-loved songs in the process.

River Deep – Mountain High

Ike & Tina Turner - River Deep Mountain High (original 1966 promo, edited)

After a run of hit singles, things went wobbly for Phil Spector with 'River Deep – Mountain High', in the US at least, with this single inexplicably stuttering at 88.

Over in the UK the single got to number 3, and all over the world it's since been regarded as an absolute classic, maybe the very apex of Spector's Wall of Sound.

Written by Spector, Jeff Barry and Ellie Greenwich, the song is credited to Ike and Tina Turner, but Ike isn't even on the recording.

"I must have sung that 500,000 times," said Tina of Spector's perfectionist tendencies "I was drenched with sweat. I had to take my shirt off and stand there in my bra to sing."

Proud Mary

Ike & Tina Turner Revue "Proud Mary" on The Ed Sullivan Show

Written by John Fogerty, 'Proud Mary' was a major hit for his band Creedence Clearwater Revival, being the first of five number two singles for the band on its release in 1969.

The Ike and Tina Turner version didn't even match Creedence (it charted at number four), but for us it's the most powerful, definitive version.

Taking a lead from the cover by Checkmates, Ltd, they completely ripped up and rebuilt the song, performing it on a string of TV shows including Playboy After Dark and Soul Train and recording it for their album Workin' Together.

Even after the split, the song remained a vital one for Tina and was in her live repertoire until her final shows.

Nutbush City Limits

Ike & Tina Turner - Nutbush City Limits (1973)

Tina Turner was the Queen of Rock 'n' Roll but she truly conquered countless styles (soul, pop, balladry, soft rock), as well as coming up with a few all of her own.

Written by Tina herself, 'Nutbush City Limits' is a partially autobiographical banger that mashes up rock 'n' roll, funk, soul, country, hard-edged R&B for something very special indeed.

It's claimed that Marc Bolan is one of the many uncredited session players on the track (his then-girlfriend Gloria Jones did backing vocals for Ike and Tina around the time)

Whoever played on it, the song went top 30 in the US, top 5 in the UK, and like 'Proud Mary' remained a favourite of Tina's throughout her career.

What's Love Got To Do With It

Tina Turner - What's Love Got To Do With It (Official Music Video)

In truth, any of the top half-dozen songs on this list could have earned the number one spot and we'd have little cause for complaint, such was the depth of Tina Turner's back catalogue.

We've opted for 'What's Love Got To Do With It', another Graham Lyle and Terry Britten number, not just for its deft lyrics ("What's love but a second-hand emotion?") but also its sleek mix of pop and R&B sounds all capped off by yet another virtuoso performance.

Whats Love Got To Do With It?

Incredibly the song actually arrived at the door of Buck's Fizz before Tina Turner. Their limp version stayed on the shelf until the 2000 reissue of their Are You Ready album.

It's hilarious to note that while Jay Aston wanted to sing lead, their producer said that it wasn't suitable for a female voice, and Bobby G took lead instead.

Thankfully, that version stayed unreleased, and Tina got the jump on the Fizz.

The song went to number three in the UK, number one in the US, has won countless awards and accolades, lent its name to the Oscar nominated Tina biopic starring Angela Bassett and became Tina's biggest ever selling single, going Gold in the US and Platinum in the UK.