Blondie's Debbie Harry says she didn't have any problem with David Bowie flashing her
19 June 2023, 10:57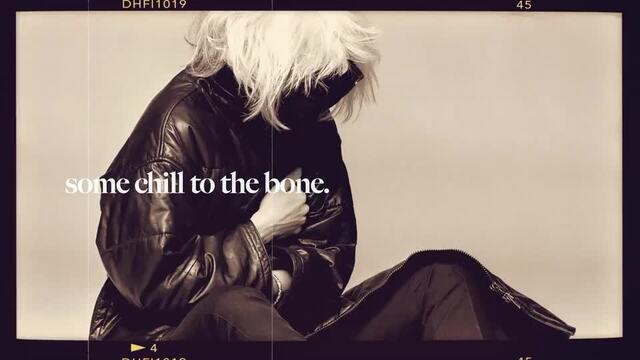 Blondie's Debbie Harry memoir Face It trailer
"I was a consenting adult, shall we say."
Blondie frontwoman Debbie Harry has brushed off the suggestion that she should have been upset that David Bowie flashed her in the 1970s.
The singer revealed the drug-fuelled incident in her 2019 memoir Face It, and the story came up again as she was giving interviews ahead of the group's UK summer festival shows.
"One time David and Iggy [Pop] were looking for some blow. Their connection in New York had suddenly died and they were out," Harry wrote in her book, in an excerpt republished in The Sunday Times.
"A friend had given me a gram, but I had barely touched it. I didn't care for coke too much — it made me jittery and wired and it affected my throat.
"So I went upstairs with my vast quantity of cocaine and they just sucked it right up in one swoop."
She added: "After they did the blow, David pulled out his cock — as if I were the official c**k checker or something. Since I was in an all-male band, maybe they figured I really was the c**k-check lady.
"David's size was notorious, and he loved to pull it out with both men and women. It was so funny, adorable and sexy."
Debbie said of the incident: "It was very funny. I didn't touch it. But I did think, well – very nice. I don't know, it's too bad you can't ask him.
"I guess I was sort of flattered, you know? He's one of the great men that I admire in the music world, clearly a genius."
In a new interview with The Sunday Times, the incident came up again and it was put to Harry that some women would have "demurred" in that situation.
"I think you should rethink that," Debbie replied."Most women would really die to be in that room."
She added: "You have to consider the context — I was a consenting adult, shall we say. I believe that that is really the borderline."
It's not the first time David Bowie is reported to have flashed a female pop superstar.
He's reported to have serenaded Tina Turner with a version of 'Proud Mary' while completely naked, save for one of Tina's wigs.
Tina Turner - Tonight (with David Bowie) [Live]
"She told me David had already told her many times, 'I want you'," Tina's long-time assistant Eddy Hampton Armani revealed.
"I went to Tina's room and she was acting really strangely. She said, 'Oh my god, David is so naughty'. She told me David came on to her and she said, 'I thought, 'Oh, we will have a bit of fun'. And they did.
"Then Tina started laughing and said, 'He went to have a shower, then he walks out, stark naked, wearing one of my spare wigs. He started singing 'rolling on the river' and was dancing just like me'."
"They had fun. It wasn't love, it wasn't an affair, it was just a moment of explosive chemistry. It definitely brought a whole new meaning to 'Private Dancer'.
She added: "That night I went with Tina to the NEC for the performance... the atmosphere between them was electric.
"On stage he whispered something to her and Tina burst out laughing. She later told me he'd said, 'My c**k is still sore'. He was one of only a few lucky men who won over Tina'."