Watch Eurovision winners Måneskin tease their song from the new Elvis movie
16 May 2022, 10:31 | Updated: 19 September 2023, 13:43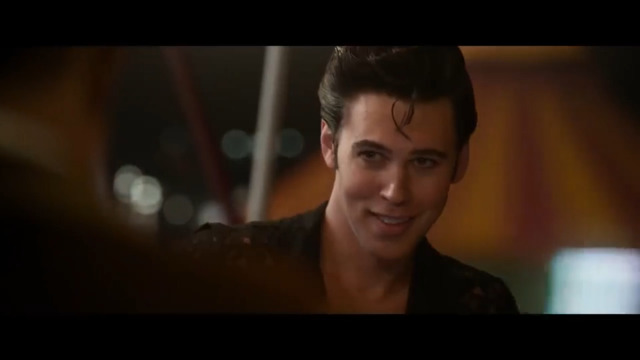 Watch the trailer for Elvis
Italian rockers Måneskin channel The King in their version of 'If I Can Dream' from the Elvis soundtrack.
Eurovision sometimes has a reputation for being kitsch and throwaway, but from ABBA, Cliff Richard and Sandie Shaw to Lulu, Celine Dion and Julia Iglesias, there have been plenty of absolutely credible artists who have performed during the competition.
Up there with those singers are last year's winners Måneskin, who have achieved massive international success since Italy's 2021 song contest victory 'Zitti E Buoni'.
Cementing their position as legitimate global stars, the rock band have been tapped up by Oscar-nominated director Baz Luhrmann for his eagerly-awaited Elvis Presley biopic Elvis.
Måneskin returned to the Eurovision stage on Saturday (May 14) to perform their new single 'Supermodel', before teasing a snippet of their as-yet unreleased song from Elvis, a cover of The King's 1968 hit 'If I Can Dream'.
"We felt a huge connection and we decided to jump on it," Måneskin singer Damiano David said of joining the Elvis Presley project.
"We're really proud of what we did, we can't wait to see it."
I Måneskin cantano "If I Can Dream" - 14/05/2022
There was much speculation regarding who would play Elvis in Baz's film, with big names Harry Styles, Ansel Elgort, Aaron Taylor-Johnson and Miles Teller said to be in the running.
Eventually, the role was won by Austin Butler, starring opposite movie legend Tom Hanks, who will play Elvis's infamous manager Colonel Tom Parker.
Queen's Brian May and Roger Taylor have some experience on music biopics, having been consultants on hit Freddie Mercury movie Bohemian Rhapsody.
That film had a controversial production, shedding original lead actor Sacha Baron Cohen and writer Peter Morgan and switching directors after original shooting, but emerged as a massive hit.
May has urged the makers of Elvis to take their lead and present The King "as a musician and a human being pretty accurately".
"Elvis undoubtedly deserves it", he said. "I don't know who would be close enough to him now to ensure that he's portrayed with love.
"But I would hope that's done with the proper respect and affection, without going down the ultimate glorification route, which really nobody wants to see that."