Paul McCartney guitar: Global search for Beatle star's 'stolen' £10 million bass
4 September 2023, 10:44
The Lost Bass Project by German guitar manufacturer embarks on a quest to locate the Beatle star's beloved instrument.
Paul McCartney's 'stolen' bass is the centre of a global hunt – led by the manufacturer who made the guitar.
In the years leading up to the Beatles' meteoric rise, Paul McCartney acquired his beloved Höfner electric bass guitar for a modest sum of £30 at Hamburg's Steinway Musikhaus.
The instrument has not been seen for over 50 years, and is likely to have been 'stolen', according to Höfner's Nick Wass.
The renowned German instrument manufacturer has initiated an endeavor called The Lost Bass Project, extending an open invitation to anyone with knowledge of the guitar's whereabouts.
"At the mere cost of £30, I stumbled upon this Höfner violin bass," recounted McCartney, now 81. "As a left-hander, its symmetrical design made it seem less awkward to me.
"I connected with it instantly, and once it was in my possession, I fell head over heels."
From the legendary Top Ten Club in Hamburg in 1961 to the Beatles' inaugural Abbey Road recording sessions, McCartney's bass guitar contributed its distinctive sound to hits such as 'Love Me Do,' 'She Loves You,' and 'Twist and Shout.'
"Isn't the musical history alone sufficient reason to facilitate the return of this bass?" says Nick Wass, who served as Höfner's marketing manager and electric guitar developer for 12 years.
"I can confirm, from my conversations with him, that Paul would be overjoyed – ecstatic, even – to see this bass make its way back to him," affirmed Wass, who spearheads the search for the bass alongside a television producer with previous experience leading investigations at Channel 4.
The campaign shares authentic photographs of the original bass guitar, as well as a comprehensive account of its journey from purchase to disappearance, including guidance on discerning fact from fiction – and how to spot a fake.
"While nobody really knows what happened to the bass, it was very likely stolen. To this day it remains a mystery," said Wass.
"But someone, somewhere, knows what happened to this bass and where it is now. This information is out there if only the right person would come forward."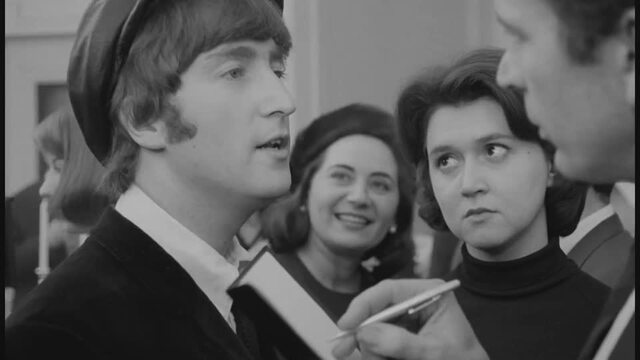 The Beatles - A Hard Day's Night movie trailer
Speaking about the guitar in 1966, McCartney said: "I have had a Höfner ever since I started, but the ancient one is still my favourite."
Paul's bass isn't the first Beatles instrument to go missing for ever fifty years.
John Lennon's guitar used to write 'I Want to Hold Your Hand' disappeared during the band's Christmas show at Finsbury Park in 1963, according to the project. It later resurfaced 51-years-later, selling for a colossal £1.9m at auction.