'Bohemian Rhapsody' and 'Hot Legs' music video director Bruce Gowers dies, aged 82
18 January 2023, 10:56 | Updated: 16 November 2023, 14:49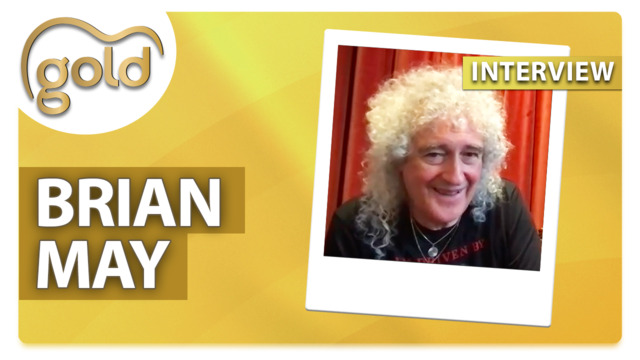 Bruce Gowers worked with a host of music and comedy stars across a stunning career.
Bruce Gowers, the director of Queen's groundbreaking 'Bohemian Rhapsody' music video has died at the age of 82.
Gowers died on Sunday (January 15) in Santa Monica following complications from an acute respiratory infection, his family said in a statement.
"Gowers always brought boundless enthusiasm, energy, passion and joy to his work," the statement read.
"He loved and was loved by the crews that he worked with and was known far and wide for his generosity as a colleague, constantly encouraging and promoting the talented people on his team."
It continued: "Funny, irreverent, and wonderfully candid, Gowers will be remembered in countless legendary stories that will keep his charming spirit alive for many years to come.
Queen – Bohemian Rhapsody (Official Video Remastered)
"Gowers was always happiest in the control room, on a boat in the Bahamas, and of course, at home with the dogs, friends, and family.
The statement ended: "Gowers will be terribly missed and lovingly remembered by all those lucky enough to know him and learn from his extraordinary example."
Gowers had already directed a video of Queen's performance at the Rainbow Theatre in 1974 when he was hired to make a promo film for 'Bohemian Rhapsody' so the band wouldn't have to mime on Top of the Pops.
The clip was shot in four hours at Elstree Studios in Hertfordshire on November 10, 1975.
In 2018, Gowers told the Daily Mail that he was only paid $590 for the video.
"At that time it was a new world, the world of videos, and I didn't think anyone was that into it for making money," Gowers said.
Rod Stewart - Hot Legs (Official Video)
"The video was just made for Top of the Pops and I don't think any of us thought it would go beyond that - certainly not be used live on stage for over 40 years."
As well as his work for Queen, Gowers won a Grammy Award for his work on Huey Lewis and the News' 'Heart of Rock and Roll' video.
Other music videos directed by Gowers included Rod Stewart's 'Hot Legs' and 'Da Ya Think I'm Sexy', Prince's '1999', Chaka Khan's 'I'm Every Woman', Bee Gee's 'How Deep Is Your Love', and 10cc's 'I'm Not In Love'.
Bee Gees - How Deep Is Your Love (Official Video)
He also made videos for the Rolling Stones, Sparks, Fleetwood Mac and Supertramp, among many others.
In a varied career, he also directed the first ten seasons of American Idol from 2002-11, winning an Emmy for his work there in 2009. He won a DGA in 2004 for Genius: A Night for Ray Charles.
He also directed a number of comedy specials for stars including Richard Lewis, Jerry Seinfeld, Robin Williams, Billy Crystal, Eddie Murphy and Paula Poundstone.