Brian May reveals how John Deacon is "still very much part of Queen"
18 July 2023, 12:06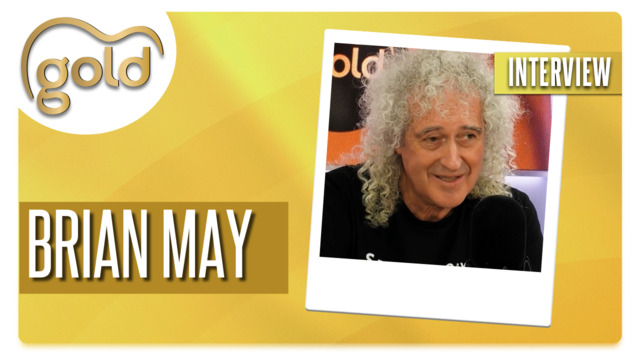 Brian May interview: Remembering Jerry Lee Lewis
John Deacon hasn't played with Queen in decades, but is still involved with the band.
John Deacon hasn't played with Queen for over a quarter of a century, but guitarist Brian May has revealed that the bass player is nonetheless "very much part" of the band.
Deacon has performed live with Queen only three times since Freddie Mercury's tragic death, with the last of those concerts being the opening of the Bejart Ballet in Paris on January 17, 1997.
On that day, Elton John took lead vocals for a rendition of 'The Show Must Go On'.
That autumn, Deacon joined up with May and drummer Roger Taylor to play on 'No-One but You (Only the Good Die Young)' for the Queen Rocks album.
It was his last musical moment with the band, with Deacon – who had been severely affected by Mercury's passing – retiring from music.
"If we have any major decision, business-wise, it's always run past John," May told The Guardian.
"It doesn't mean he talks to us – generally, he doesn't – but he will communicate in some way. He's still very much part of Queen."
Of Deacon's last performance with the band, May added: "At that moment, John just looked at us and said, 'I can't do this any more'.
Queen - No One But You (Only The Good Die Young) (Official Video)
"We knew that he at least needed a break, but as it turned out he never came back.
"I don't think that I can go into much more detail – we have to respect the fact that John needs his privacy now – but he's still part of the machinery of the band."
May said: "All I can say is that, historically, John was quite sensitive to stress. We all found it hard, losing Freddie, but I think John particularly struggled."
Although Deacon was the last member to join Queen, signing up in 1971 after May, Mercury and Taylor, he was a key part of their sound.
He also wrote massive hits including 'I Want to Break Free', 'You're My Best Friend', 'Another One Bites the Dust' and had co-writing credits on 'Under Pressure', 'Friends Will Be Friends' and 'One Vision'.
Surviving members May and Taylor have often dealt with questions about Deacon's absence and possible return over the years.
Queen & Elton John - The Show Must Go On (Live, 1997)
"Of course we love John and we will always will, but we don't have any significant contact with him now," May said last year.
"That's the way he wants it, he wanted to cut that tie and to be a private person and we have to respect that.
"I don't think that it would be easy for John to slip back into the arena that we inhabit."
He added: "In fact, a couple of times we have asked him, but he always says 'that's not what I do now'. And we have to respect that John doesn't want to do it."
Queen: Behind The Hits - John Deacon (Episode 16)
In 2013, Taylor said: I haven't heard a squeak from John. Not a single guttural grunt."
Of any possible return to the touring Queen lineup, he added in 2021: "John's like a hermit, really. I don't think he's quite equipped for that - he's really fragile.
"He can't deal with company or the outside world, so far as I know. I guess he just sits there counting his money."