Queen's Brian May regrets that he never got to work with The Beatles' John Lennon
14 July 2023, 12:52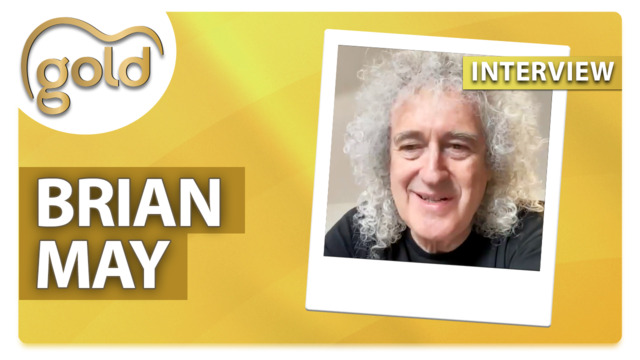 Brian May interview: New album, his hero Buddy Holly and a guitar solo!
Brian May has collaborated with many rock superstars, but he never got his dream hookup with John Lennon.
As well as being a vital member of Queen since their inception, Brian May has always enjoyed working with other artists.
Be it duelling guitars with Slash from Guns N' Roses or playing alongside Eddie Van Halen for the Star Fleet Project, May isn't one to pass up a creative opportunity to join forces with another rock icon.
May is even friendly with The Beatles' Paul McCartney, and the pair have – in Brian's words – "done a few things" together over the years.
However, he never got to meet John Lennon, and has now expressed sadness that they never worked together.
"I very seldom turn down a collaboration," May told The Guardian. "A regret is that I didn't get the chance to work with John Lennon.
Queen + Beatles Live (Brian May Paul McCartney Roger Taylor Eric Clapton Rod Stewart)
"The Beatles didn't always agree, they were always pulling and pushing – a bit like us and Queen – and I think John would be such a stronger pusher and puller.
"You'd have to work really hard to keep up, to believe in your instincts. I could imagine us hitting it off."
Of more recent artists, Brian admitted that he doesn't get the time to listen to as much new music as he'd like.
Brian May: Youve Got To Hide Your Love Away - Microconcert #9 - 31 March 2020
"I do have a few CDs in the car that I tend to keep listening to," he said.
"Pink is one of them. I love her. She's incredible. I listen to the Foo Fighters a lot and I like Avril Lavigne – I don't get fed up with that, I always find her music fresh. There's an ebullience to it that I like."
For fans of Brian May's past collaborations, he recently announced the re-release of the 1983 Star Fleet sessions as an expanded double-CD featuring 23 tracks, compared to just the three songs on the original Star Fleet Project mini-album.