Queen's Brian May speaks of Paul McCartney friendship and wishes he saw more of Beatles legend
28 February 2022, 12:39 | Updated: 26 September 2023, 12:41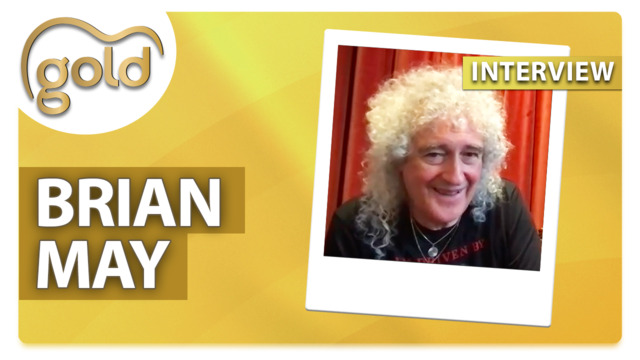 Brian May and Paul McCartney are two of the most famous British musicians of all time.
Queen formed at the start of the 1970s as The Beatles were disintegrating.
But Paul McCartney and Brian May are still very much contemporaries, with Macca's career with Wings and solo superstardom crossing over with Queen's success over the last 50 years.
Despite that, the two musicians haven't had much public interaction together.
Queen were triumphant at Live Aid, and Brian and Freddie Mercury also returned to the stage to play 'Is This The World We Created...?' just before McCartney's performance of 'Let It Be'.
And both acts played the Party at the Palace in 2002 to mark Elizabeth II's Golden Jubilee, with May opening the show from the roof of Buckingham Palace and McCartney closing the concert with a career-spanning set.
Brian May on the roof of Buckingham Palace
May has now said that he would have liked to have spent more time with Paul.
"I've met Paul a few times, done a few things," the guitarist told the Daily Express.
"He's a great guy and an animal campaigner as I am. Yeah, I wish I saw more of him really but life doesn't always let you do this stuff."
He added of the other members of the Fab Four: "[George Harrison] played one of my guitars which is nice! I love George, I love his playing. I think he's still underrated. Wonderful!
"Met Ringo a couple of times just briefly. Kinda just socially because Freddie was quite close to Ringo at one time. But I never had an in-depth conversation with him."
May said that he had "very sadly" never met John Lennon, who was murdered in New York City in 1980.
"I wish I had, I would have loved to have done. What a wonderful talent and a wonderful voice. Incredible."
During the interview, May also said that to his band Queen, the Beatles were "our bible", "models" and the "pinnacle of writing, performance and ethos of rock music".
He suggested that the group are "underrepresented in the world as it is today", adding that young people don't know The Beatles as much as they should.
"The Beatles should be woven into people's lives in the way Queen music is these days," May said.