Rod Stewart only just found out the strange reason he didn't play Live Aid
16 November 2021, 10:03 | Updated: 16 November 2023, 14:36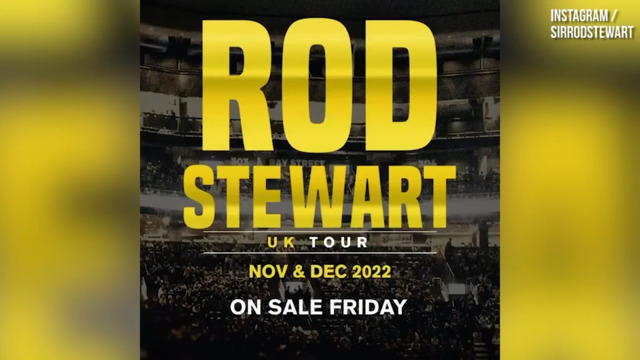 Sir Rod Stewart promotes UK 2022 tour
Pretty much EVERYONE played at least one of the Live Aid shows – apart from Rod Stewart.
An estimated 1.9 billion people across 150 countries watched the Live Aid charity concert broadcast on Saturday, July 13, 1985.
There were actually two shows, with the event being held simultaneously in the UK at Wembley Stadium in London and in the US at John F Kennedy Stadium in Philadelphia.
And almost every single major active popstar played one of the shows. Sting, Bryan Ferry, U2, David Bowie, Queen, The Who, Elton John, Paul McCartney, Black Sabbath, Run DMC, CSN(Y), The Beach Boys, Madonna, Duran Duran, Mick Jagger... Phil Collins even played both shows.
But as well as Bruce Springsteen, the one massive name that was missing from either bill was Rod Stewart.
Rod was deep into a very successful solo career following his success with Faces, so it always seemed odd that he wasn't booked for the event.
And he has now revealed to BBC News the strange reason why he wasn't on the bill.
Rod Stewart - Sailing (Official Video)
"We actually were supposed to do it, but a few guys in the band told me that our ex-manager turned it down because I wasn't getting the right news coverage," Rod said.
"He only wanted me to do it if I got on the CBS news at 10 o'clock. He said, 'If not, he's not doing it'.
"And that's not what it was all about. It was to raise money for kids. It wasn't about what news channel you were going to be on in America."
Incredibly, Sir Rod only discovered recently the reason why he wasn't booked to perform.
"I only just found this out," he revealed. "I thought it was weird that I didn't do it."
Rod missed out on Live Aid, but his career certainly hasn't suffered as a result.
He released his 32nd studio album The Tears of Hercules earlier this month, and will support the record with a full UK tour in 2022.