Rod Stewart isn't even thinking about retiring from touring
5 October 2021, 12:41
While Elton John and Paul Simon are hanging up their mics, Rod Stewart isn't going anywhere.
Rod Stewart is poised to start his new Las Vegas residency and has said that he has no intention of giving up touring.
The singer told Billboard that he doesn't intend to follow in the footsteps of Paul Simon, who has retired from the road, or Elton John, who is currently on his farewell tour.
"I don't know what their reasons are. Maybe Paul Simon doesn't enjoy it as much as I do," Rod said.
Rod Stewart - One More Time (Official Music Video)
"We have a concert in Budapest next week, and it can't come around quick enough."
Rod added: "I'm anxious. I love it. Elton, he's doing 300 shows and he'll still do the odd show here and there.
"All good things must end. Not for me, not yet. I'm not even thinking about it."
In the same interview, Rod also suggested that Elton should get more involved in producing his own music.
He said: "I don't understand why someone like Elton doesn't produce his own albums. It's just so much fun.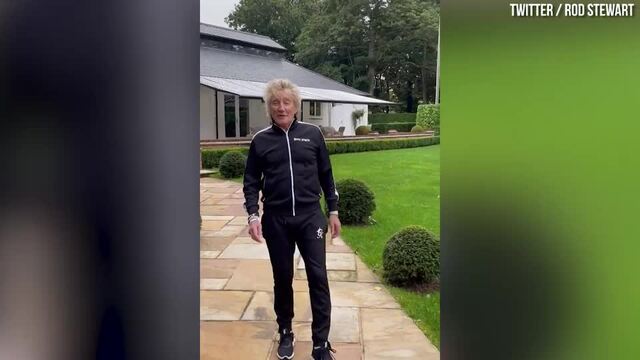 Sir Rod Stewart announces new album 'The Tears Of Hercules'
"You can follow all the way through from when the song is born to when it's out on the radio and the label never get in the way.
"I don't know why Elton doesn't do it. I've got eight kids; he's only got two."
As well as playing his Hits residency in Vegas, Rod will release his new solo studio album The Tears of Hercules on November 12.
Trailed by the single 'One More Time', he's described the record as "by far my best album in many a year" and he's also announced plans to take it on the road.
What's more, Rod recently reunited Faces with Ronnie Wood and Kenney Jones, and as well as working on a mix of old and new material, the band have pledged to play a series of live shows.