'Space Oddity' by David Bowie: The making of the spaceage pop breakthrough
30 June 2023, 11:49 | Updated: 18 September 2023, 12:09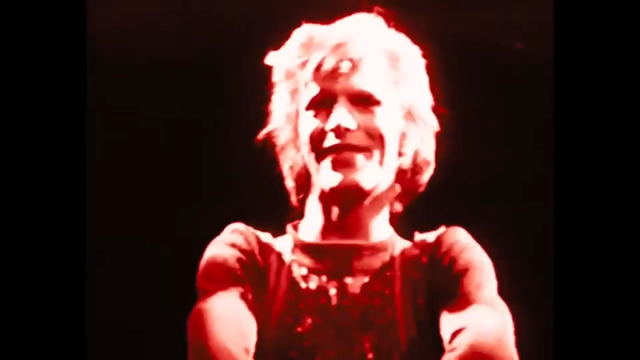 David Bowie - Moonage Daydream movie full length trailer
Days before man first walked on the Moon, David Bowie took us – and himself – to the stars.
It may have seemed to many that David Bowie arrived fully formed from space that the end of the 1960s.
In truth, he'd been trying – and failing – to become a superstar for years. His first NINE singles failed to chart, while his self-titled David Bowie album limped to 125 in 1967.
All that changed, though not immediately, with 'Space Oddity'. David Bowie's first hit. His breakthrough moment. His first number one... eventually.
But do you know who Major Tom is? Who produced the song and why it wasn't Tony Visconti? And what exactly the relationship is between 'Space Oddity' and Elton John's 'Rocket Man'?
Read on for everything you ever wanted to know about 'Space Oddity'.
Who wrote 'Space Oddity'?
David Bowie has never been afraid of taking on other people's songs, sprinkling his later records with covers of Neil Young, George Harrison and the Pixies, having already released Pin Ups in the middle of his imperial phase.
He also has been happy to collaborate with others on writing his songs, including the likes of Giorgio Moroder, Iggy Pop, Brian Eno and Reeves Gabrels.
But the vast quantity of David Bowie's back catalogue was written by the man himself, and 'Space Oddity' is one such song, with just David's name on the label.
Space Oddity (Solo Home Demo Fragment)
After his previous flop singles and album, David Bowie's then manager Ken Pitt planned to relaunch his client with a short film Love You Till Tuesday.
He asked Bowie to write something new, and having recently watched Stanley Kubrick's 2001: A Space Odyssey while somewhat under the influence and smarting from his breakup from girlfriend and collaborator Hermione Farthingwood, David got to work.
"It was the sense of isolation I related to," Bowie said of Kubrick's cinematic masterpiece.
Space Oddity (Home Demo Version 1)
"I was out of my gourd anyway, I was very stoned when I went to see it, several times, and it was really a revelation to me. It got the song flowing.
Musically, Space Oddity was a massive departure for Bowie, away from his previous music hall, vaudeville, Anthony Newly-inspired material.
David Bowie - Space Oddity
He took a step into psychedelic folk, apparently even storyboarding the song to slot in all the pieces - the intro, verses, countdown, bridges, solos, and that big ending.
There was particular inspiration from the Bee Gees' early hit 'New York Mining Disaster 1941'.
There was also a little bit of a borrow from Frank Loesser's 'Inchworm' in the Stylophone solo (more on that later).
David Bowie – Space Oddity (Official Video)
Early collaborator rist John 'Hutch' Hutchinson said: "Space Oddity' was a Bee Gees type song. David knew it, and he said so at the tie... the way he sang it, it's a Bee Gees thing."
After some home demos, an early version with different lyrics ("And I think my spaceship knows what I must do/ And I think my life on Earth is nearly through") was recorded in January 1969.
The first proper studio version with the lyrics we all know and love but an admittedly different sound put down the following month for his Love You Till Tuesday film, even featuring an ocarina. Eventually though, they got it right.
Who produced 'Space Oddity'?
David Bowie's first album was produced by Mike Vernon, while Gus Dudgeon was its engineer.
After Bowie left Deram and moved to Mercury, he was on the hunt for a new producer. Apparently, George Martin turned him down, and Tony Visconti came on board to record Bowie's second self-titled album
But it wasn't Visconti who produced 'Space Oddity'. Despite it already being earmarked as the lead single, Tony wanted nothing to do with it, calling it "a cheap shot" and "a gimmick" with an eye on cashing in on the impending moon landings.
Bowie TV: Tony Visconti on recording Space Oddity with David Bowie
"David was writing such beautiful songs then, and suddenly he comes up with 'Space Oddity' which was just so topical," Visconti said.
"I told him he would probably gave a hit with it, but I didn't want anything to do with it."
Later Visconti would admit: "When I saw the way this song fitted into the scheme of things, I wished I'd dropped my peacenik hippie ideas and recorded this classic track."
At the time though, he handed it over to a very grateful Gus Dudgeon, who couldn't quite believe his luck.
Space Oddity (Home Demo Version 3) (2019 Remaster)
"In those days a gimmick was a big deal and people who had gimmicks were taken more seriously than those who hadn't," Dudgeon said.
"Bowie's was that he'd written a song about being in space at a time when the first US moonshot was about to take place. I listened to the demo and thought it was incredible. I couldn't believe that Tony didn't want to do it."
Gus and David planned out the recording with absolute precision. Joining Bowie on the recording were guitarist Mick Wayne, bassist Herbie Flower and drummer Terry Cox, with a string arrangement from Paul Buckmaster.
Despite declining to produce the song, Visconti did agree to play flutes and woodwinds, while a certain Rick Wakeman played Mellotron, later saying "It was one of half a dozen occasions where it made the hair stand up on your neck and you know you're involved in something special".
What's the futuristic instrument David Bowie plays in the solo for 'Space Oddity'?
As well as singing, clapping and playing a lovely 12-string acoustic guitar, David Bowie also embellished 'Space Oddity' with the quirky sound of the Stylophone.
The instrument had been used back on some of the earlier demo versions of 'Space Oddity', but its place in the finished album/single versions was much more prominent.
It was actually Bowie's good pal Marc Bolan who turned him on to the Stylophone.
"He said, you like this kind of stuff, do something with it," Bowie later said.
"And I put it on 'Space Oddity', so it served me well. It was just a little signal responding to electrodes. Sounded atrocious."
What is 'Space Oddity' actually about?
The "plot" of 'Space Oddity' is quite straightforward. An astronaut named Major Tom goes up into space, and becomes something of a celebrity ("the papers want to know whose shirts you wear"), where he experiences fears about for his own safety and return ("Tell my wife I love her very much").
Then things go awry on board ("Your circuit's dead, there's something wrong") and Tom is left alone in the vast emptiness of spaced ("Here am I floating 'round my tin can... Planet Earth is blue/And there's nothing I can do").
On a deeper level, the song isn't just a more cynical, askance glance at the dawning of the space age, but also more generally about the feeling of loneliness, such as that experienced by Bowie after the breakup of one of his formative romantic relationships.
What is 'Space Oddity's connection to the Moon landing?
As we've acknowledged already, 'Space Oddity' was written at the height of the space age, only months before the crew of Apollo 11 stepped foot onto the moon.
David Bowie's second self-titled album (called Man of Words/Man of Music in the US and later retitled Space Oddity in the UK) wouldn't be released until November 1969. It wouldn't even be finished until a month earlier.
But the 'Space Oddity' single was rushed out well ahead of that to cash in on the Moon fever sweeping the globe.
David Bowie - Space Oddity (2019 Mix) [Official Video]
Despite that, US DJs simply weren't interested. Maybe they listened to the lyrics, which weren't all that celebratory or even hopeful.
But over in England, it got the attention of the right people.
"It was picked up by British television and used as the background music for the landing itself in Britain," Bowie explained.
David Bowie - Space Oddity (Live, 1983)
"Though I'm sure they really weren't listening to the lyric at all; it wasn't a pleasant thing to juxtapose against a moon landing.
"Of course, I was overjoyed that they did. Obviously, some BBC official said, 'Right, then. That space song, Major Tom...' blah blah blah, 'That'll be great'.
"Nobody had the heart to tell the producer, 'Um... but he gets stranded in space, sir'."
When was 'Space Oddity' released and where did it get in the charts?
'Space Oddity' was (rush) released as a single on July 11, 1969, just nine days before the Apollo 11 astronauts touched down on the moon.
Despite that intentional timing, the song only limped into the chart that September, and even then it was in the relatively lowly position of 39.
The song slowly slunk up the charts though and eventually reached a peak of number 5 that November.
That wasn't the end of the story for 'Space Oddity' by any stretch, though.
Space Oddity (Live) (Stereo)
While a top five single was miles ahead of anything else Bowie had achieved, it didn't really produce long-lasting success.
The follow-up album The Man Who Sold The World was (initially) a flop, as was Hunky Dory.
After the breakthrough of The Rise and Fall of Ziggy Stardust and the Spiders from Mars, everything changed for Bowie, and this time he was here to stay.
Both The Man Who Sold The World and Hunky Dory raced up the charts in the wake of the success of their successor.
And 'Space Oddity' was formally re-released in 1975, this time going all the way to number one.
Space Oddity (1979 Version) (2017 Remaster)
Bowie was urged to revisit the song in 1979 for the ITV New Year special Will Kenny Everett Ever Make It to 1980? Show. by director David Mallet.
"I agreed as long as I could do it again without all its trappings and do it strictly with three instruments," Bowie said.
"Having played it with just an acoustic guitar on stage early on, I was always surprised at how powerful it was just as a song, without all the strings and synthesisers. I really wanted to do it as a three-piece song."
That striking version ended up as a B-side to 'Alabama Song' in 1980, before later popping up on various reissues and compilations.
What's the relationship between 'Space Oddity' and 'Rocket Man'?
Elton John - Rocket Man (Official Music Video)
Okay, so we covered this when we spoke about 'Rocket Man', so apologies for repeating ourselves.
First things first: 'Space Oddity' was released and was a decent-sized UK hit in 1969. 'Rocket Man' wasn't recorded until 1972 and released a year later. Bowie got there first.
Elton John's long-time lyricist Bernie Taupin has always said that 'Space Oddity' wasn't a direct influence, and in and around the four-year period between the first and last people on the Moon, there were understandably plenty of space-themed songs around.
David Bowie / Elton John Mashup - "Major Tom: Rocket Man"
"People identify it, unfortunately, with David Bowie's 'Space Oddity'. But it was actually inspired by a story by Ray Bradbury, from his book of science fiction short stories called The Illustrated Man," Bernie said in a video interview in 2016."
And while Bowie's spaceman is on the edge of nowhere/forever, the whole point of 'Rocket Man' is that to the man himself, this is just a tough 9-5 with too much travel ("It's just my job five days a week").,
With all that said, the similarities can't be denied. Musically, both songs have quirky sci-fi sounds with Bowie on Stylophone and Rick Wakeman on Mellotron on 'Space Oddity', and David Hentschel on the ARP synthesizer and Davey Johnstone/Gus Dudgeon on slide guitar on 'Rocket Man'.
Space Oddity (Johnnie Walker - Lunchtime Show) (Recorded 22.5.72) (2000 Remaster)
What's more, with Visconti snootily handing over the reins, Gus actually produced both songs.
Lyrically, it's hard to avoid the fact that both songs are about a lonely astronaut stranded far from home ("Though I'm past one hundred thousand miles" / "Rocket man, burning out his fuse up here alone"), and both songs explicitly have the astronaut pining for his wife back home ("Tell my wife I love her very much she knows" / "I miss the Earth so much I miss my wife").
Bowie, who has borrowed the odd bit of music, lyrics and style from others in the past ("Never wear a new pair of shoes in front of him," Mick Jagger once quipped), took it all in his stride, adding "I'm a Rocket Man!" to his song when he recorded it for Johnny Walker Lunchtime Show in May 1972.
Who has covered 'Space Oddity'?
With its stellar melody, it's no surprise that 'Space Oddity' has been covered many times over.
From Pentangle, whose Terry Cox actually performed on the original version, to the Langley Schools Music Project children's choir, to the Flying Pickets, to Brix Smith of The Fall it's been re-imagined many times over.
Perhaps the most remarkable version came in 2013, when Canadian astronaut Chris Hadfield recorded a cover while actually on the actual International Space Station.
The video filmed on the ISS – the first-ever pop video to be recorded in space - has racked up over 50 million views.
Chris tweaked the lyrics a bit – he probably didn't want to sing about being lost in the vastness of space before he'd made it home – while Joe Corcoran produced and mixed the song back on Terra Firma.
Joe used a piano arrangement by Emm Gryner, who had actually worked with Bowie during his 1999-2000 tours.
CHRIS HADFIELD SINGS SPACE ODDITY IN SPACE!

"Hallo Spaceboy..."

Commander Chris Hadfield, currently on... http://t.co/tZV2b8Qq1D

— David Bowie Official (@DavidBowieReal) May 12, 2013
In the years after 'Space Oddity', Bowie returned to the character of Major Tom in his second number one 'Ashes to Ashes' in 1980 ("Ashes to Ashes / Funk to funky / We know Major Tom's a junkie"),
And one of his final pop moments, the video for 'Blackstar', features a dead astronaut its director Elisa Lasowski later said " "was 100% Major Tom".