Rolling Stones finally confirm new album Hackney Diamonds and announce global launch
5 September 2023, 11:28 | Updated: 13 September 2023, 15:14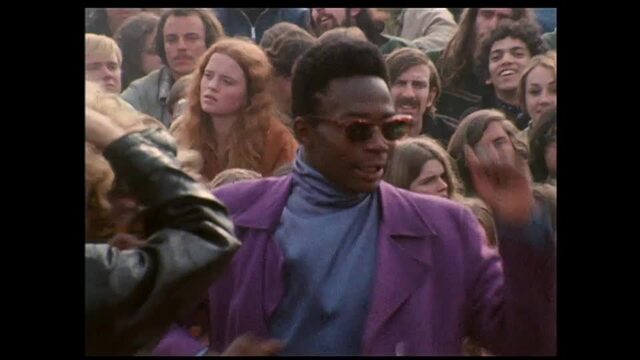 Gimme Shelter – Rolling Stones movie trailer
After nearly two decades of waiting, Hackney Diamonds is coming very, very soon.
After years of waiting and weeks of teasing, The Rolling Stones have finally confirmed the upcoming release of their new studio album Hackney Diamonds.
The album will be the band's first since the passing of long-time drummer Charlie Watts, who died in 2021 at the age of 80.
It's also the group's first studio release since 2016's covers collection Blue & Lonesome, and their first of newly-written material since 2005's A Bigger Bang, 18 years ago.
The Rolling Stones group have been talking about the recording of the album for a few years now, but things ramped up last month when an advert for a glass repair firm called "Hackney Diamonds" littered with Rolling Stones references was printed in the Hackney Gazette.
The band have now officially confirmed that Hackney Diamonds is the name of the new record, their 24th UK and 26th US studio album.
The group will launch the album tomorrow (Wednesday, September 5) with a live conversation with Jimmy Fallon, broadcast from – where else – Hackney, London.
The band will be "talking new album, new music, new era" from 2.30pm UK time, and you can watch it below.
"Hackney may be at the heart of Hackney Diamonds, but this is a truly global moment we want to share with fans around the world via YouTube," the Rolling Stones said in a statement.
Rolling Stones LIVE in conversation with Jimmy Fallon
The surviving members of The Rolling Stones' great rivals The Beatles – Paul McCartney and Ringo Starr – are slated to appear on the album.
Also reported to have contributed on the record is Bill Wyman, making his first appearance on a Stones album in three decades.
As well featuring his live replacement Steve Jordan, Hackney Diamonds will also feature drumming recorded by Watts before his death.
American Songwriter has listed 12 songs which were recently registered with American Society of Composers, Authors and Publishers under the Jagger-Richards songwriting partnership.
The full list of registered songs are:
Angry
Bite my Head Off
Depending on You
Dreamy Skies
Driving Me Too Hard
Get Close
Live by the Sword
Mess it Up
Morning Joe Cues
Sweet Sounds of Heaven
Tell Me Straight
Whole Wide World
Three of the songs – 'Angry', 'Depending On You' and 'Get Close' – also have producer Andrew Watt listed as a co-writer.
An extremely short snippet of 'Angry' has been teased by the band on various platforms
The Rolling Stones - Doom And Gloom
While it's been nearly two decades since The Rolling Stones last album of newly-written material, they have a few one-off singles and new recordings since then.
2012's GRRR! compilation included the tracks 'Doom and Gloom' and 'One More Shot'.
In 2020, the Stones released surprise lockdown single 'Living in a Ghost Town', which the band played regularly on their SIXTY tour.