The Beatles release 'Now and Then': Listen to the final song from the Fab Four
2 November 2023, 14:04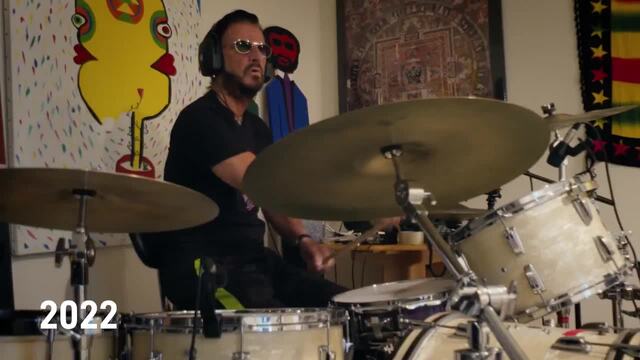 Watch the trailer for Now and Then - The Last Beatles Song
The Beatles get together one last time for a swansong that's been 45 years in the making.
The Beatles have today (November 2) released what they've promised will be their final song.
You can listen to 'Now and Then' right now, which features all four members of the Fab Four together one last time.
The story of the song started with a John Lennon solo demo from the late 1970s, a tape of which was given to Paul McCartney, George Harrison and Ringo Starr by Lennon's widow Yoko Ono in the early 1990s.
While the the then three surviving Beatles completed work on other Lennon demos to make "new" Beatles songs 'Free As A Bird' and 'Real Love' for the Anthology project, issues with the quality of the tape meant that they abandoned work on 'Now and Then'.
But the de-mixing technology pioneered for Peter Jackson's groundbreaking Get Back series allowed Paul and Ringo to return to the sessions, adding new elements to John's original demo and the work they and George already did on the song back in 1995.
The Beatles - Now And Then (Official Audio)
The final effort features John Lennon and Paul McCartney sharing lead vocals, with Paul adding bass, slide guitar, piano, electric harpsichord and shaker.
George Harrison provides acoustic and electric guitars, Ringo Starr plays drums, tambourine and shaker, and all of the Beatles sing backing vocals.
There's a string arrangement from Paul, Giles Martin and Ben Foster, while the finished song is produced by Paul and Giles, with an additional production credit for Jeff Lynne, presumably for the work done on the song when it was being considered for Anthology.
Paul said of recording the song: "There it was, John's voice, crystal clear. It's quite emotional. And we all play on it, it's a genuine Beatles recording.
"In 2023 to still be working on Beatles music, and about to release a new song the public haven't heard, I think it's an exciting thing."
Ringo added: "It was the closest we'll ever come to having him back in the room, so it was very emotional for all of us. It was like John was there, you know. It's far out."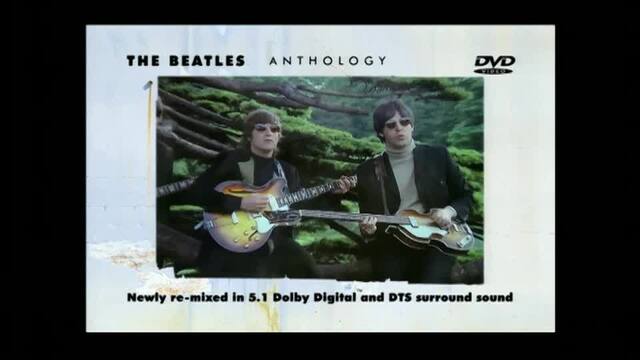 The Beatles – Anthology ABC TV trailer
Speaking on behalf of her late husband, Olivia Harrison said: "Back in 1995, after several days in the studio working on the track, George felt the technical issues with the demo were insurmountable and concluded that it was not possible to finish the track to a high enough standard.
"If he were here today, [our son] Dhani and I know he would have whole-heartedly joined Paul and Ringo in completing the recording of 'Now And Then'.
John and Yoko's son Sean Ono Lennon added: "It was incredibly touching to hear them working together after all the years that Dad had been gone.
"It's the last song my dad, Paul, George and Ringo got to make together. It's like a time capsule and all feels very meant to be."
A video for the song by Get Back's Peter Jackson will be available to watch tomorrow, and will feature the earliest known footage of the band, back in their leather-clad days.
Fans who want to own the song can choose from one of the many available single variants – vinyl, cassette or CD – or buy the remixed and reissued 1967-1970 (aka "The Blue Album"), where it's included as the final track.