Ringo Starr says the last Beatles track "should've been out already"
29 September 2023, 13:12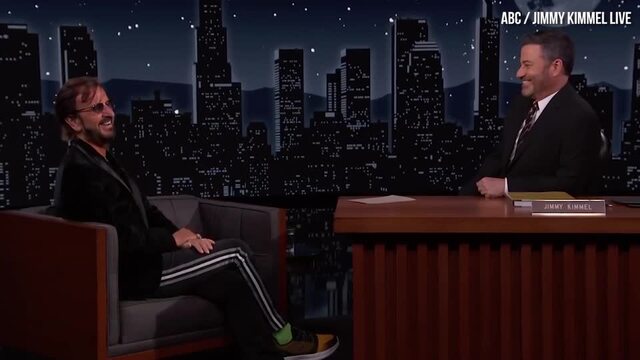 Ringo Starr praises Paul McCartney's genius
Now and When?!?
Earlier this year, Beatles fans all over the world got incredibly excited when Paul McCartney and Ringo Starr made the shock announcement of a final song from the Fab Four.
The surviving members of the band confirmed that the song – the final ever new track from the band – has been pieced together using original recorded material from John Lennon, who was murdered in 1980, and George Harrison, who died in 2001.
It's not been officially confirmed what the song is called, but it's widely believed to be 'Now and Then'.
That was one of the demos given to Paul, George and Ringo by Yoko Ono when the group reconvened for the Anthology project.
While The Beatles successfully built up and released 'Free As A Bird' and 'Real Love' from old Lennon demos, the poor quality of the tape and mixed opinions in the band led to 'Now and Then' being shelved.
The Beatles - Free As A Bird
Paul, Ringo and Sean Lennon have allayed fears that Lennon's voice or Harrison's guitar has been faked with AI, confirming the technology has only been used to disentangle and clean up the originally-recorded material.
Rather than a re-released Anthology, its been rumoured that the new song may be included on a new versions of the 1962-1966 (Red Album) and 1967-1970 (Blue Album) compilations
But since the project was first announced, there's been no information as to when the song will actually be released, while bootleg solo Lennon versions of 'Now and Then' have been quietly pulled from YouTube.
It seems as though it's not just fans who are impatient for the song, with Ringo telling The AP that: "It should've been out already."
He again made sure we all know that there's no fake Lennon involved, adding: "The rumours were that we just made it up. Like we would do that anyway.
"This is the last track, ever, that you'll get the four Beatles on the track. John, Paul, George, and Ringo."