'American Pie' by Don McLean: The making of The Day The Music Died epic
23 May 2023, 15:09 | Updated: 15 September 2023, 13:50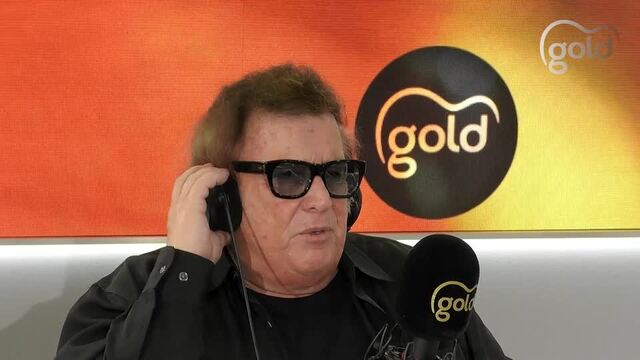 Don McLean explains the making of 'American Pie'
Just over a decade after The Day The Music Died, Don McLean made the ultimate tribute.
February 3, 1959. The Day The Music Died.
A plane crash near Clear Lake, Iowa killed rock 'n' roll stars Buddy Holly, Ritchie Valens, and JP 'The Big Bopper' Richardson, as well as the pilot Roger Peterson.
Just over a decade later, singer-songwriter Don McLean released his masterpiece, an epic tribute called 'American Pie'.
But how much else do you know about one of the most remarkable singles in the history of 20th century music?
Ever wondered just how long 'American Pie' runs for, why was Don driving his Chevy to the levee, and who has covered McLean's classic? Read on to get all your questions answered.
Who wrote and performed 'American Pie'?
'American Pie' was written, like the vast quantity of his recorded output, by Don McLean himself.
He wrote the song in Cold Spring, New York, and Philadelphia, Pennsylvania being inspired by the plane crash that killed Buddy Holly, Ritchie Valens, and The Big Bopper.
"I first found out about the plane crash because I was a 13-year-old newspaper delivery boy in New Rochelle, New York," Don told Rolling Stone.
"I was carrying the bundle of the local Standard-Star papers that were bound in twine, and when I cut it open with a knife, there it was on the front page."
Don McLean - American Pie (Lyric Video)
Some staff at the Caffè Lena in Saratoga Springs, New York, as well as other local cafes, claim they saw him start writing it there and you can find plaques all over the place commemorating Don writing the song in various places, but he's shrugged off many of those suggestions.
'American Pie' was produced by Ed Freeman with a gang of session players. Freeman was eventually convinced to let McLean play rhythm guitar himself on the recording.
After two frustrating weeks of rehearsals, pianist Paul Griffin was added to the lineup of David Spinozza (electric guitar), Bob Rothstein (bass and backing vocals), Roy Markowitz (drums and tambourine) and the West Forty Fourth Street Rhythm and Noise Choir.
Exactly how long is 'American Pie'?
A Celebration of American Pie - As Featured on KTLA (Los Angeles)
The word "epic" is overused, but 'American Pie' is just that. On the American Pie album, it clocks in at eight minutes and 36 seconds.
That's obviously much too long for a 45rpm single, and the "invention" of the 12" single was still about four years away.
So on the single, it was split into two parts: side one of the 7" was four minutes and 11 seconds, and side two was four minutes and 31 seconds.
Think that's epic?
Documentary maker Spencer Proffer revealed that there were plenty more lyrics that never even made the cut.
"He just kept writing," Proffer told The Guardian. "If it was over eight minutes, it could have been 16."
What is 'American Pie' about?
As we've already said, and everyone already knows, the main influence behind the song was The Day The Music Died, the tragic plane crash that killed Buddy Holly, Ritchie Valens, and The Big Bopper.
The song directly references the young paperboy Don finding out about the crash on the newspaper front pages ("But February made me shiver/ With every paper I'd deliver").
It acknowledges the influence those players had on McLean becoming a musician himself ("And I knew if I had my chance/ That I could make those people dance"), and musings on the power of music ("Do you believe in rock 'n' roll? / Can music save your mortal soul?").
From that starting point, though, the song becomes a whirling storm of impenetrable nods and references that are open to all sorts of interpretation.
Don McLean - American Pie (from 615 Hideaway)
For decades Don had remained relatively tight-lipped on the writing of the song and its deeper meanings.
"You will find many interpretations of my lyrics but none of them by me," he told The Straight Dope in 1993.
"Sorry to leave you all on your own like this but long ago I realised that songwriters should make their statements and move on, maintaining a dignified silence."
Don McLean performs American Pie live at BBC in 1972 - Newsnight archives
That changed over the years, and in 2015 he sold the original manuscript for the song for $1.2 million and released his original songwriting notes.
"Basically in 'American Pie' things are heading in the wrong direction," he said in the sales note.
"It's becoming less idyllic. I don't know whether you consider that wrong or right but it is a morality song in a sense."
Don McLean - American Pie (Live in Austin)
There's plenty of religion ("And the three men I admire most/The Father, Son, and the Holy Ghost") and politics ("And while Lenin read a book of Marx").
There are possible nods to The Beatles ("Helter skelter in the summer swelter"), The Byrds ("Eight miles high and falling fast"), The Rolling Stones ("Jack Flash sat on a candlestick") and Bob Dylan ("When the jester sang for the King and Queen").
If that last reference was to Bob, then he wasn't best pleased about it.
Don McLean - The Day The Music Died: American Pie | Official Trailer | Paramount+
"A jester? Sure, the jester writes songs like 'Masters of War', 'A Hard Rain's a-Gonna Fall', 'It's Alright, Ma' – some jester," he said in 2007.
"I have to think he's talking about somebody else. Ask him."
For what it's worth, McLean later denied that was a reference to Dylan, also denying that "the King" was a nod to Elvis or that the "girl who sang the blues" was about Janis Joplin.
As for who was driving their Chevy to the levee, it's thought to be a nod to the teenagers in their US-built Chevrolets having drag races or making out at the riverbanks.
Don McLean - Children's Book, "American Pie: A Fable".
In 2022 Don unpicked some of the references in a documentary celebrating the song's 50th anniversary, and said that ultimately it was a fictional, impressionistic piece.
"The country was in some advanced state of psychic shock," McLean said in the doc. "All this bedlam and riots and burning cities.
"I wanted to write a song about America, but I didn't want to write a song about America like anybody ever wrote before."
Mission accomplished.
When was 'American Pie' released and where did it get in the charts?
'American Pie' was first released on the American Pie album on October 24, 1971, as the opening track. The two-part single followed soon after.
The album topped the charts in the US (going double platinum) and went to number two in the UK (going gold).
The 'American Pie' single matched exactly that, going to number one in the US for four weeks in 1972, as well as topping the charts in Australia, Canada and New Zealand.
So it only got to number two in the UK, being kept off the top by Chicory Tip's 'Son of My Father' and Nilsson's 'Without You'.
Who has covered 'American Pie'?
Madonna - American Pie (Official Video) [HD]
Matching McLean's masterpiece is no easy feat, but that's not stopped many people from giving it a go, and probably just as many giving their own comedic spin on the song.
The most high-profile cover came Madonna's snappier four-and-a-half minute cover from The Next Big Thing soundtrack in 2000, with the song also included as a bonus track on her Music album.
"To me, it's a real millennium song," Madonna said. "We're going through a big change in terms of the way we view pop culture, because of the Internet.
"In a way, it's like saying goodbye to music as we knew it — and to pop culture as we knew it."
"Weird Al" Yankovic - The Saga Begins
Her cover, co-produced with William Orbit, wasn't critically loved, but that didn't stop it from becoming an absolutely massive hit.
While it only went to 29 in the US, it topped the charts over here – one spot higher than McLean's original.
What's more, Don himself called it both "sensual and mystical" and "a gift from a goddess", so who are we to argue?
American Pie as You've Never Heard it Before! Tyson Fury x Don McLean Jaw-Dropping Promo 🥧
Much less sensual, but a year earlier McLean had also given his blessing to 'Weird Al' Yankovic's cover, retitled 'The Saga Begins' and telling the story of 1999's Star Wars: Episode I – The Phantom Menace from Obi-Wan Kenobi's point of view.
Over the years, the song has also been covered by the likes of The Brady Bunch (as early as 1972), Andy Williams, rock band Killdozer, Mott the Hoople and Jade Bird.
It even survived (just about) a reworking featuring both McLean and boxer Tyson Fury in 2022.