Freddie Mercury storms through Little Richard's classic 'Tutti Frutti' in rare live Queen footage
31 July 2023, 11:41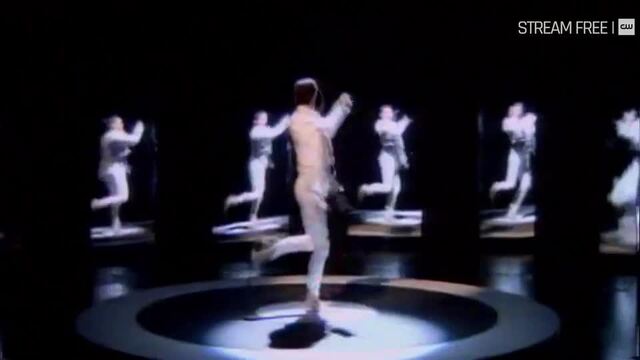 Watch the promo for Freddie Mercury - The Final Act
Queen continue to share classic live moments in their ongoing video series.
There are few singers in history that can compete with Freddie Mercury, but one who is most definitely up there is one of his key rock 'n' roll influences Little Richard.
So it's an absolute delight to hear Queen ripping through their own version of Little Richard's signature classic 'Tutti Frutti'.
The group performed their take on the groundbreaking 1955 single during a live show at Wembley Stadium on Saturday, July 12, 1986, as part of the Magic Tour.
Queen played the track as a medley with Elvis Presley's '(You're So Square) Baby I Don't Care' and Ricky Nelson's 'Hello Mary Lou'.
Footage of the Little Richard cover has been released on YouTube as part of Queen's ongoing Queen the Greatest Live series.
Queen The Greatest Live: Tutti Frutti (Episode 27)
"It's kind of telling people this is why we love rock and roll, because these songs really influenced us," said Queen drummer Roger Taylor.
"It's nice to do those. It keeps our interest up and kind of broadens the show a bit."
As described by the official Queen website: "Starting the song half-hidden in moody blue lighting, with Freddie supplying finger clicks and falsettos, it briefly seems the band have taken a mellow acoustic approach.
Little Richard - Tutti Frutti (1956)
"Then this cover version explodes into a rocket-fuelled rhythm and blues masterclass, with Roger laying down his tambourine for thunderous drum fills, while Brian slings the Red Special for a ferocious solo."
Guitarist Brian May recently told Total Guitar: "When I first heard Little Richard, it was a moment of shock, but there was also the joy of realising that people could actually sing that way – they could scream their emotions."
The next episode of the Queen the Greatest Live series will take a look at the band's unlikely cover of 'Big Spender', a song made famous by the likes of Peggy Lee and Shirley Bassey.