Watch The Beatles' emotional 'Now and Then' music video by Peter Jackson
3 November 2023, 12:57 | Updated: 3 November 2023, 14:02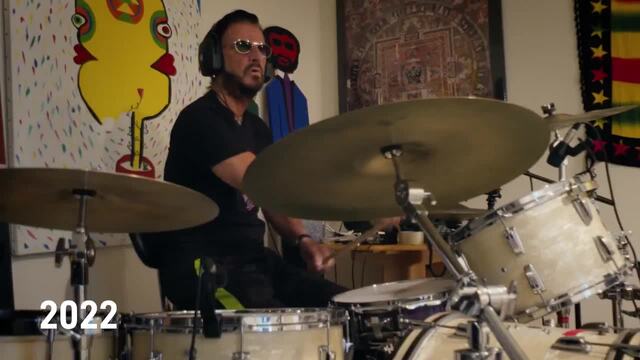 Watch the trailer for Now and Then - The Last Beatles Song
After Get Back, Peter Jackson puts his magical touch on the last Beatles song.
It's probably fair to say that the last song by The Beatles, 'Now and Then', may never have happened without filmmaker Peter Jackson.
The Lord of Rings director's team developed the sophisticated audio "de-mixing' technology to make his epic Get Back documentary TV series, and that process has been central to The Beatles' releases since.
After previous deluxe reissues of the latter part of their back catalogue, The Beatles' Revolver has been given a bottom-up remix using the de-mixing tech to separate the instruments in the original master tapes.
There's a sprinkling of other new mixes on the upcoming revamped 1962-1966 compilation (aka "The Red Album"), and most strikingly of course it was used to help complete 'Now and Then', which was released this week.
So it's only fair that Jackson was given the reins to make the music video for the song, which has been unveiled today (November 3).
The Beatles - Now And Then
Ahead of its release, Jackson wrote a tender essay about the making of the 'Now and Then' video, expressing his fears about not being able to do the project justice.
"I told Apple how the lack of suitable footage worried me," he explained.
"We'd need to use a lot of rare and unseen film, but there's very little. Nothing at all seemed to exist showing Paul, George and Ringo working on 'Now And Then' in 1995.
"There's not much footage of John in the mid-seventies when he wrote the demo. I grizzled about the lack of unseen Beatles footage from the '60s. And they didn't even shoot any footage showing Paul and Ringo working on the song last year."
The Beatles - Now And Then - The Last Beatles Song (Short Film)
He added: "A Beatles music video must have great Beatles footage at its core. There's no way actors or CGI Beatles should be used. Every shot of The Beatles needed to be genuine.
"By now I really had no idea how anyone could make a 'Now And Then' music video if they didn't have decent footage to work with, and this was far from being a lame excuse.
"My fear and insecurity now had solid reasons why they should prevail and allow me to say no without looking too much like a chicken."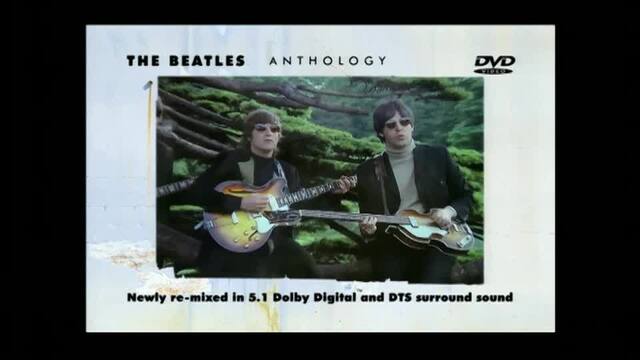 The Beatles – Anthology ABC TV trailer
Fortunately, Paul and Ringo had filmed themselves recording their new parts for the song, while Apple found a whopping 14 hours from the 1995 recording sessions, several of which featured Paul, George and Ringo working on 'Now and Then'.
What's more, John's son Sean Ono Lennon and George's wife Olivia Harrison sent on some unseen home movie footage for use in the music video.
Even former drummer Pete Best lent a hand, donating"a few precious seconds of The Beatles performing in their leather suits, the earliest known film of The Beatles and never seen before".
Inspired by this wealth of footage and by listening to the song repeatedly, Jackson went on to make the promo as if it were "a short movie", given his lack of experience making actual music videos.
"I realised we needed the imagination of every viewer to do what we couldn't, and have each viewer create their own personal moment of farewell to The Beatles – but we had to gently steer everyone to that place," Jackson said.
"To be honest, while we hope we've given The Beatles a suitable final farewell, that's something you'll need to decide for yourselves."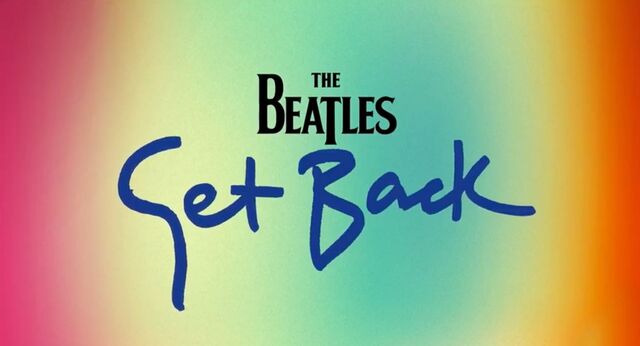 Watch the official trailer for The Beatles: Get Back on Disney Plus
'Now and Then' features John Lennon and Paul McCartney on lead vocals, with Paul adding bass, slide guitar, piano, electric harpsichord and shaker.
George Harrison plays acoustic and electric guitars, Ringo Starr plays drums, tambourine and shaker, and all of the Beatles sing backing vocals.
'Now and Then' is available in a number of physical versions – vinyl, cassette or CD. It's also included on the remixed and reissued 1967-1970 (aka "The Blue Album"), where it's been added on as the final track.