'Reet Petite' by Jackie Wilson: The making of the unlikely Christmas Number 1
20 December 2021, 14:58 | Updated: 16 November 2023, 13:55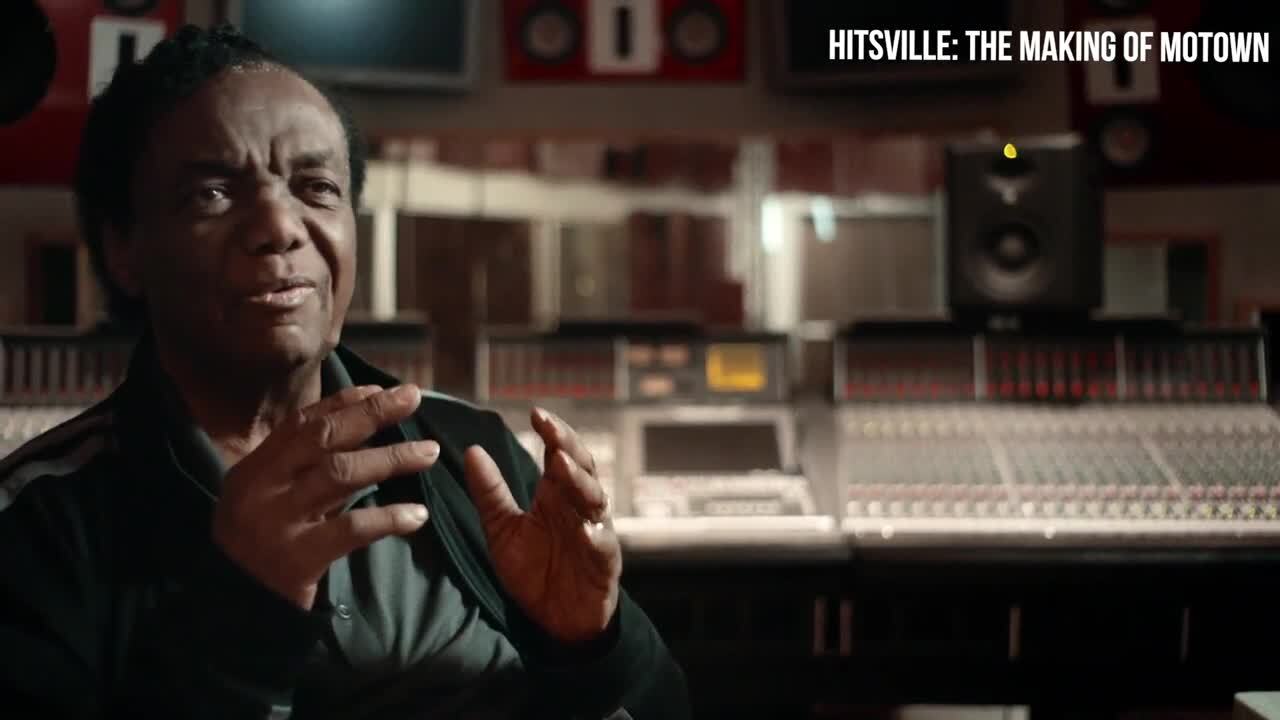 Hitsville documentary reveals how The Supremes found their first hit
Find out how Jackie Wilson's version of 'Reet Petite' topped the charts nearly 30 years after it was first released.
The Christmas number 1 has been a hallowed British institution for decades now, ever since Slade and Wizzard went head-to-head in 1973.
The tradition was firmly in place by 1986 when the crown was won by... Jackie WIlson with 'Reet Petite', despite Wilson having died almost three years earlier.
Wait, what?
How and why did Jackie Wilson's decidedly unseasonal 1957 solo debut get all the way to the top of the Christmas charts nearly three whole decades after it was first released?
Read on to find out why, as well as everything else you need to know about the making of 'Reet Petite'.
Who wrote 'Reet Petite'?
Louis Jordan Reet, Petite, And Gone
'Reet Petite (The Finest Girl You Ever Want To Meet)' as it was first called (later re-subtitled 'Reet Petite (The Sweetest Girl in Town)' borrowed its title from Louis Jordan's 'Reet, Petite and Gone'.
That song was recorded by Louis Jordan with his Tympany Five, and it also gave its name to the 1947 movie Reet, Petite and Gone directed by William Forest Crouch.
'Reet Petite' itself was written by soon-to-be Motown founder Berry Gordy, together with Gwen Gordy Fuqua and Jackie Wilson's cousin Roquel 'Billy' Davis (credited as Tyran Carlo).
When was 'Reet Petite' released and how did it chart the first time around?
Supremes legend Mary Wilson on Motown's 60th and its ongoing legacy
'Reet Petite' was first released in August 1957, before also appearing on Jackie Wilson's debut album He's So Fine the following year.
It was a pretty decent hit on its first release, reaching number 62 on the Billboard Hot 100 in the US and performing even better in the UK, reaching number 6 over here.
It's claimed that the royalties from the single helped Berry Gordy get the funding to found Motown Records a couple of years later.
What is 'Reet Petite' about?
Reet Petite (Original 1957 Version)
Like a lot of classic R&B/rock 'n' roll, 'Reet Petite' is about Santa, sleigh bells and kissing under mistletoe fancying a really beautiful girl ("Well, oh now she's my cutie, my tutti frutti / My heart, my love, my bathin' beauty... Rrrr Reet Petite the finest girl you ever want to meet").
As for what the phrase "reet petite" itself actually means, it's apparently a bit of slang from the jazz era that means "fantastic".
How did 'Reet Petite' get the Christmas Number 1 in 1986?
Shakin' Stevens - Merry Christmas Everyone (Official 4K Video)
UK Christmas number 1s in the mid-1980s:
Not all of those are "Christmas songs", certainly.
'Aways on My Mind' was performed by the Pet Shop Boys for an ITV special Love Me Tender, filmed to mark the tenth anniversary of Elvis Presley's death.
Pet Shop Boys - Always On My Mind
It was so well-received, they jumped into the studio to record it properly, keeping The Pogues and Kirsty MacColl's 'Fairytale of New York' (an actual Christmas song) off the top
But like the festive fare around it, the Pets' Elvis cover was at least a brand-new recording. With Jackie Wilson having died in January 1984, 'Reet Petite' most definitely was not.
Here's what happened.
Jackie Wilson - Reet petite
London-based animators Giblets decided to make a claymation (i.e. clay stop-motion animation – like Morph from Take Hart) video to accompany the song, just because they wanted to.
That video was shown on BBC Two's Arena, and grabbed plenty of attention. So much attention, in fact, that the song was re-released and put back in the shops by the SMP label – with a scene from the new video on the sleeve.
On November 23, 1986, 29 years after 'Reet Petite' was first released, it re-entered the chart. It started slow, popping in as a new (or re?) entry at number 63.
A week later, it was up to number 40. Another week, up to number 14.
By December 14, it was all the way to number two, only being kept off the top by The Housemartins' 'Caravan of Love', which had climbed up to the summit from number 3.
And then on December 21, the Festive Chart Week, 'Reet Petite' became the Christmas Number 1.
It stayed there for a whopping four weeks, eventually being replaced on January 18, 1987 by Steve 'Silk' Hurley with 'Jack Your Body'.
Did Levi's have anything to do with 'Reet Petite' topping the chart?
Levi's commercial - Laundrette
Despite what some people (mis)remember, 'Reet Petite' didn't feature on a Levi's advert – just that Arena show.
But Levi's arguably did play a key role in the surprise second life of Jackie Wilson's hit.
British ad agency Bartle Bogle Hegarty had shaken things up in the early 1980s with their brief for Levi's jeans.
Their 1985 advert Launderette featured a sexy Nick Kamen stripping down to his undies to het his jeans washed.
It was set to Marvin Gaye's 'I Heard It Through the Grapevine', which had first been released in 1968, having previously been released in versions by Gladys Knight & the Pips and The Miracles.
Levi's 1989 Pickup (Be my Baby)
The song was re-released and reached number 8 in the UK singles chart. Inevitably they sought to repeat the success.
The rest of the 1980s saw Levi's use Percy Sledge ('When a Man Loves A Woman'), The Temptations ('My Girl'), Ben E King ('Stand By Me'), Eddie Cochran (C'mon Everybody), Muddy Waters ('Mannish Boy'), BB King ('Ain't Nobody Home') and The Ronettes ('Be My Baby').
The rest of adland followed, with either originals or remakes, and the whole situation arguably opened the eyes of labels to the possibilities of scoring new hits with old songs by placing them in TV, film or adverts.
Who has covered 'Reet Petite'?
While Jackie hadn't re-recorded 'Reet Petite' for the reissue, plenty of other artists have sung it over the years.
Early on there was Dee Dee Sharp in 1963, Dinah Lee with Max Merritt and His Meteors in 1964 and Shakin' Stevens and The Sunsets in 1977.
After the re-release, artists as diverse as Pinky and Perky (1993), Showaddywaddy (2002) and The Overtones (2012) have given it a go.