'Now and Then': Giles Martin reveals why he sampled old Beatles hits on their last ever song
10 November 2023, 11:27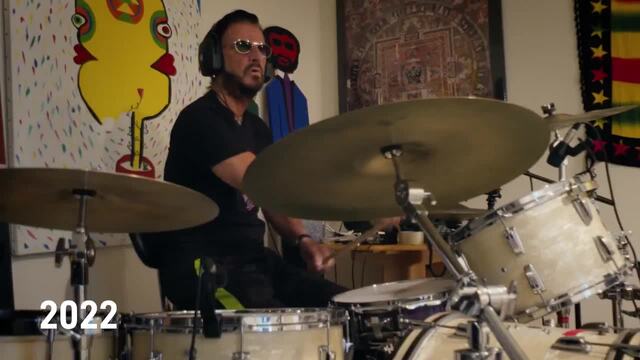 Watch the trailer for Now and Then - The Last Beatles Song
Can you hear the clips from 'Eleanor Rigby', 'Because', and 'Here, There And Everywhere'?
The Beatles are back at number one with their last ever song 'Now and Then, with the single going one better than 'Free As A Bird' managed nearly 30 years ago when Michael Jackson's 'Earth Song' kept it off the top.
As everyone knows by now, the song was built up from John Lennon's late 1970s demo, the "Threetles" sessions from the mid-1990s – including George Harrison's guitar – and new music recorded by Paul McCartney and Ringo Starr in the last couple of years.
There's also a newly-recorded string section, and those of you with keen ears will also have noticed some other bits of Beatles sound in the mix.
Producer Giles Martin – son of original Beatles producer George Martin – revealed prior to its release that 'Now and Then' had included elements from the band's existing songs 'Eleanor Rigby', 'Because', and 'Here, There And Everywhere'.
But unlike the George and Giles Martin collaboration on 2006's Cirque du Soleil soundtrack Love made proper mashups of Beatles songs, the older audio has been mixed in much more seamlessly.
The Beatles - Now And Then (Official Music Video)
"Paul was reticent about that, understandably so, because he didn't want some gimmicky thing," Giles told The Sun.
"But I just thought, 'The Beatles would do oohs here and I can't get The Beatles to do them because two of the oohs are no longer with us'.
"So I said to Paul, 'Let me just try it because I think it will sound right'. He liked the idea in the end – it works for the song."
Within You Without You / Tomorrow Never Knows
Of his decision to cut back the string section from 22 players to eight for most of the song, he added: "I was thinking, 'What would dad have done?'.
"And I know he would have said, 'You have to serve the song'. So yeah, if I wanted to rip off my dad, do it for 'Now And Then' by The Beatles."
Giles continued: "'Now And Then' does sound like a Beatles song but not one from back in the day. It's more how a Beatles song would sound now because they're older. We didn't try to hide that."